There are a lot for gadgets for women already in the market that have been there forever. Hair gadgets, washing machines, drying machine, pressure cookers, microwaves, dishwashers, etc.
There might be a significantly smaller number of gadgets for men available, but boy do they work wonders. Next time you are looking for something to enhance your day as a man, consider adding a cool gadget to your life and see how much it helps you out to enjoy it more. They can keep your beer colder and so much more, check them out.
For those who like to drive. Keep your eyes on the road, drive safe with this magnetic car mount. Not just any other car mount, this car mount made of Carbon Fiber just like those amazing supercars material. Imagine having this luxury in your car!
If you're anything like me, you'll probably spend most of your Sunday mornings holed up in your bedroom, watching Netflix on your tablet. And that means that you'll probably be faced with manoeuvring a way to keep the tablet upright! Struggle, no more! This really useful wall mount fits most tablets and is designed to let you fix your tablet to a wall, without causing any underlying damage to it.
This headset is a must for the gamers in your life. It has a high-performance decoding chip and surround-sound effect. The microphone is easily rotatable. The earmuffs are made out of extremely soft leather. It works great with PC and Mac.
This tiny gadget turns your regular bike into a smart bike. It connects to an app on your phone that guides you and tracks your progress. It also can tell you where you parked! The gadget is also an anti-theft alarm, an automatic night light, and even a personal assistant. It can tell you when you're getting a call and warn you about inclement weather. Once you get this, you'll be wondering how you ever survived without it.
Men like things that fly that's why we've suggested you this mini-drone by Furibee. It costs $30 and has a built-in little camera that can actually stream to your phone in real time so you can see the point of view where this thing is going. Not just that, the quality of the camera is actually not bad. You have to download the ree Furibee app from the App Store. The app is completely free. You can also take a picture during flight and save it on the phone that is connected with the drone.
If you want to give something cool that's high tech with an endless amount of possibilities; then give him a robot kit! Whether he wants to make a robotic bartender, a mobile spy cam, or just a good old-fashioned catapult, he will be able to get hundreds of hours out of this cool gadget.
Makeblock has released a very nice robot kit for adults perfect for the nerdy, curious guy interested in trying his hand at basic engineering and programming. This kit is awesome because it's made for beginners and kids 12+, but advanced and high tech enough for hours of fun and hundreds of configurations.
Main Features:
Perfect starter kit for men looking to get into engineering, programming, and robotics with zero programing knowledge
10+ ready to go robotic configurations (plus infinitely more)
Solid, very stable extrusion structure made of high strength aluminum
No soldering, and minimal wiring configuration
Control wirelessly via Bluetooth and a downloadable app on your favorite smartphone or tablet
sho ENERGY+ is a clean and effective trio combo of essential vitamins B plus Matcha with a touch of caffeine, to give you a quick and lasting energy boost with alertness, focus, memory, and performance, without jitters. It comes in small, easy-to-swallow Spheri-Gels popped into your hand with a click, easy to take and remember anytime anywhere, when you need to:
Get up and go in a positive mood
Focus and perform without jitters or brain fog
Push harder at your work or workout
Summer is coming! This cool dive computer gadget is designed for the next generation of divers. This smart dive computer will memorize your location and data under the sea, and you just simply upload those data to Deepblu dive log app via Bluetooth once you come back from your dive. No more paper dive logs with this cool gadget and start to dive environment-friendly.
Kuschelbar is the first men's heated straightening brush for hair and beard that easily and quickly smooths/tames hair. It recently launched as part of a new line by celebrity hairstylist Jeff Chastain, called MASC.
The AskMen Editors say:
Enjoy some brews and impress your buddies with this sleek pressurized growler. This baby can hold 64 ounces of booze for up to two weeks so you can prepare everything in advance. And thanks to the built-in gauge, you can adjust the carbonation to suit your beer variety.
The AskMen Editors say:
This light works via the Casper app and promises to help you fall asleep by dimming from a warm glow at night and gently waking you up by slowly getting brighter at the time you select. It's a great gadget to have on your nightstand to help get you to sleep and wake up more gently. (And maybe more importantly, keep you from stubbing your toe on your way to the bathroom.)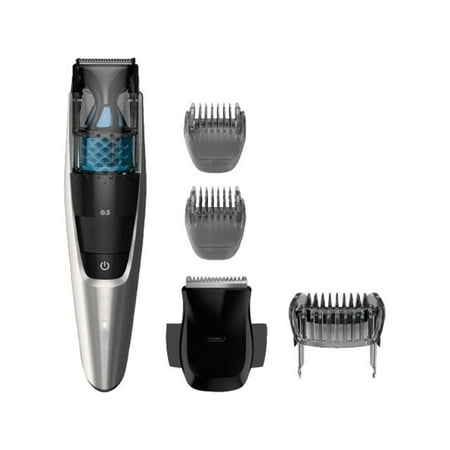 The AskMen Editors say:
The best overall beard trimmer on the market. A specially designed built-in vacuum system captures recently liberated hairs in the handle of the unit for quick and easy disposal, keeping your floor and wardrobe looking fresh.
The contour head attachment works flawlessly in personalizing beard styles, gliding gently across the face to reach every area and preventing the trimmer from tugging. Adding to its finesse is the turbo button feature, speeding up the blades and fan to cut through thicker hair with faster precision. Up to 18 full-length settings are afforded to you, starting at 1mm and going up to 18mm for modern day Vikings.
The AskMen Editors say:
If your iPhone has taken on a few too many crashes and splashes over the years while supplying your soundtrack from the shower to the pool party, it's time to upgrade to a real speaker. A durable and waterproof one, like JBL's Bluetooth waterproof speaker, which has an impressive sound system and can play for up to 12 hours on a full charge. In addition, if you have other JBL speakers, you can easily connect them all to play music throughout the home.
The AskMen Editors say:
As a designated 'Amazon's Choice,' these Bose headphones offer three levels of unparalleled noise cancellation, so music, podcasts or audiobooks can be enjoyed without distraction. Other cool features include balanced audio performance, hassle-free Bluetooth pairing and Alexa-enabled voice access to music, news and more.
This is a powerful and cheap drill. It has all the accessories and it haves a big lithium battery for those hard to reach places.Ideal for drilling through or screwing in wood, metal, and plastic Soft-grip handle provides added comfort during use. The size of the chuck is ⅜.
Setting itself apart from the competition, HT3550 blends real 4K resolution with the DCI-P3 color standard, creating the ideal setting to view the latest 4K Blu-rays in authentic color as envisioned by filmmakers. The projector also leverages BenQ's CinematicColor technology and provides 95% coverage of the super wide color gamut and 100% of Rec. 709. The HT3550 also includes exclusive HDR-PRO technology that incorporates auto color and tone mapping techniques to offer superior brightness and contrast ranges as well as image optimization to bring out 4K clarity and depth for natural and realistic video quality.
For those seeking customized home theater experiences, HT3550's CinemaMaster Video+ and CinemaMaster Audio+ 2 technologies offer motion-adaptive 4K pixel enhancement, color enhancement, and natural flesh tone rendition along with powerful integrated audio. Additionally, HT3550 facilitates tailored AV personalization with versatile short throw, 1.3X big zoom, vertical lens shift for unlimited entertainment potential.
Contributors to this article
This post contains affiliate links. Affiliate disclosure: As an Amazon Associate, we may earn commissions from qualifying purchases from Amazon.com and other Amazon websites.