While a triathlete often has a bike and the basic essentials for training and racing, they're often looking for ways to up their speed and stamina.
Recovery time is equally important for such an intense exercise, and some of these gifts will help them get back to the pool, on the run and biking in no time. They know that it's not all about practice, either – essential nutrients are so important when their body is at its limits so often.
These gifts make a perfect birthday, or even midweek gift to surprise a triathlete you know. And they'll be sure to appreciate you taking an interest in their hobbies!
The Glacier Wellness CBD Muscle Cream is perfect for any triathlete looking for some much-needed recovery.
Part of training means fighting constant muscle soreness, but this cream can make that process faster and easier. In addition to its truly remarkable and effective pain relief, the CBD body cream is great for calming the stress of everyday life thanks to its mix of essential oils and soothing scents.
Chlorophyll Water is a purified water beverage enhanced by nature with the addition of chlorophyll, a key ingredient and the vital green pigment in plant life.
Chlorophyll Water is a refreshing introduction to the many benefits of Chlorophyll along with the added health benefits of:
Vitamin A
Vitamin B12
Vitamin C
Vitamin D for enhanced hydration.
James 'Chief' Brabon and Emilie Brabon-Hames are responsible for pioneering Original Bootcamp, the world's longest running and most respected fitness programme.
In 8 Weeks, Chief and Emilie have extended their famous six-week exercise and diet programme to eight weeks, making it accessible to anyone looking for extraordinary results.
Running Beyond is a homage to the sport's legendary races, unique, commissioned photography, captures the diverse and striking terrain – from mountail peaks, to jungles and deserts.
Through interviews with the legendary athletes of the sport, Running Beyond is the ultimate homage to the ultra-running world.
One of the best quality CBD lotions for active people, ONE13 and ONE13 Pro works quickly, so you have less downtime and more time doing the things you love, like triathlons.
While CBD products can be prepared in many fashions, ONE13 has been scientifically formulated and prepared for topical application, allowing you to seamlessly work this product into your vitality routine while avoiding the stigma of pills.
The reVive Clinical is a hand-held LED device that can be used to target pain on any area of the body.
The Flex Pad increases local blood circulation to relax muscles, relieve spasms, ease muscle and joint aches, and alleviate pain and stiffness associated with arthritis.
It can be placed on any area of the body, which makes it easy to apply.
This product provides comfortable, quick relief of pain and stiffness associated with carpal tunnel, arthritis, RSIs, and sprains. Amazingly, it fits any sized hand.
The compression wrap combines compression technology with light therapy to increase blood flow and send more oxygen and nutrients throughout the body.
Infrared lights penetrate deep below the surface of the skin for quicker recovery and fast pain relief.
This product is perfect for your favorite triathlete in your life as it's compact enough to carry on the go. Here's the rundown on this product intended to soothe temporary pain and support muscle recovery:
– The balm is specially formulated with a synergistic blend of hydrating plant butter, organic herbal extracts, and essential oils
– Contains 0.3% or less THC
Triathletes train a lot in the early mornings or late afternoons. Being seen by oncoming cars is a must, so wearing a light is a must.
This tail light is great for several reasons; for one, it is versatile. The clip on this light allows me to attach it to my running shorts as well as my bicycle.
Plus, it is rechargeable, and it is bright. You can charge it each night so you're ready for long workouts the next day.
These two products both combine two items a triathlete needs for a sense of security with training solo, which most do.
Each has a bright light with a built-in camera. You can have both cameras on your bike one on the front, and one on the back. If you're were ever involved in an accident on the road, these cameras would help identify what happened.
The XLAB Torpedo Versa 500 is the only accessory in the bike market, nominated for the Interbike Innovation Award! It's a cutting-edge aerodynamic carbon fiber aerobar hydration system with award-winning telescoping computer mount.
This is a great gift for triathletes who believe the only proper place for a computer is as far forward as possible, to easily view the computer with simple eye movements instead of having to move your whole head.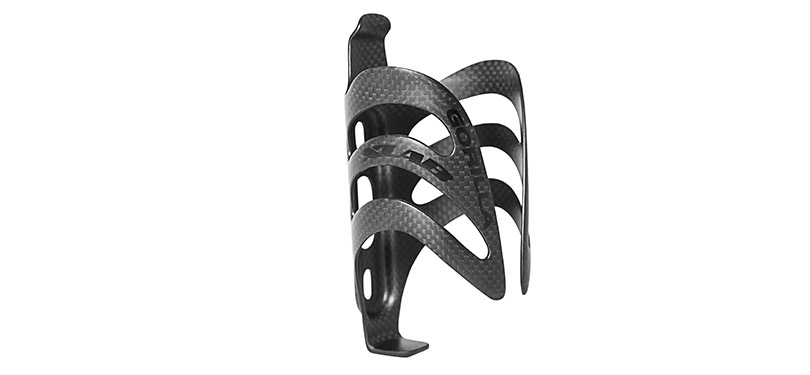 The XLAB Gorilla Cage is the best selling rear cage. One of the biggest challenges Triathletes face is bottle launching. The Gorilla Cage is designed with 6 gripping fingers that clasp onto bottles with:approximately 10lbs of grip force, which is 2x the gripping force of conventional carbon cages.
If your Triathlete is looking to prevent bottles ejecting from cages on bumpy roads, and saddle-mounted water bottle carriers, this is the perfect gift.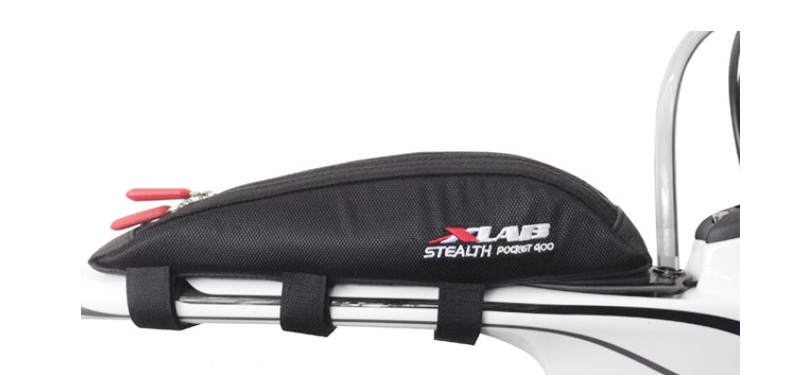 The XLAB Stealth Pocket is the most universal strap mounted bag out there with a large storage capacity. Triathletes can hold up to 6 gels to keep them fueled.
It has dual zippers for easy access, and is engineered to reduce drag, with a perfect airfoil shape design. This is the perfect gift for a Triathlete who is looking for more storage, without compromising speed.
Contributors to this article
This post contains affiliate links. Affiliate disclosure: As an Amazon Associate, we may earn commissions from qualifying purchases from Amazon.com and other Amazon websites.