From luxury hand luggage bags to adorable charms that will remind them of you as they jet off on their next adventure, we have something for everyone on this list.
Here are our top luxury gift ideas for travelers.
This product was recommended by Moral Code from Moral Code
When it comes to that much-anticipated weekend getaway, sometimes a suitcase is too much and a backpack too little. Hence the Graham weekend bag that's available in two sizes and comes in naturally distressed brown leather or premium black calf leather. Carry it as a tote or throw it over your shoulder using the detachable leather strap; the Graham is ready to go whenever and wherever.
This product was recommended by Annie Hays from Best Company
Voltaic's Array Solar Backpack lets you keep your mobile phone, DSLR camera, or even a laptop charged and ready to go while hiking, doing remote photography, or just while on-the-go for sight seeing. This is the coolest thing I have seen in a while and have it on my wish list already for next Christmas.
This product was recommended by Amelia Heldt from The Beat of Adventure
The Bowery by ONA is a MUST own crossbody/messenger style camera bag for those travellers who value style AND substance. Everything about the bag screams luxe. It's made from thick, buttery Italian leather that has the 'touch' – soft and pliable and with all the promise of developing a beautiful patina over time.
High-end hardware, including the main buckle closure, is in brass. And though it looks stylish – nothing like regular camera bags – it doesn't scream STEAL ME, precisely because it doesn't look like a camera bag. With the ability to easily fit a camera and extra lens, plus all your regular day-to-day items (purse, sunglasses, etc) The Bowery by ONA is a perfect camera bag for the luxury traveller in your life.
This product was recommended by Rebecca Wienke from LoungeBuddy
LoungeBuddy can help travelers find a multitude of luxury airport lounges where they can "unwind" on their journey — grab some drinks, snacks, relax or get some work done before their flight. Airport lounges are these fantastic private spaces that are typically all-inclusive (business centers, drinks, food, fast WiFi, etc). So travelers can pay a single price with LoungeBuddy, typically between $35 and $50 for access to all of these amenities and have an enjoyable experience at the same time.
Having airport lounge access lessens the stresses of traveling and can help turn your time at the airport into a downright relaxing one, making it a great luxury gift to give loved ones who are always traveling. Lounge passes can be purchased for hundreds of locations around the world.
This product was recommended by Reba Shanberg from RebasRemedy
RebasRemedy's Travel Kit is the must-have, on-the-go, luxurious, and natural beauty travel kit for travelers! Included in the kit are: Body Butter, Cuticle Care, Herbal Face Cream, Make Up Remover/Pads, Lip Balm and Organic Facial Oil. All products are TSA-approved and the durable bag can be thrown in a carry-on luggage.
This product was recommended by Sara Skirboll from The Real Deal
For busy women on the go, there's nothing better than an express blowout located right within your hotel. Glam+Go's unlimited monthly blowout membership, which transfers to all their locations across NYC, LA, DC and Miami, is perfect for the frequent traveler.
This product was recommended by Mary Swanson from Lava Linens
Move over microfiber. The mid-sized Lava Classic travel towel is for the traveler who values quality, durability and eco-friendly materials without the stink. Extremely absorbent, naturally antimicrobial and packable, every towel is hand sewn in Boulder, Colorado with the highest quality French linen available.
This product was recommended by Ryland King from Surf Trip List
Surf Trip List Premium is perfect for the ocean-loving traveler as it will save them hundreds on cheap flights, beachfront stays and surfboard pickups all in front of the world's best surf spots and beaches. ($30/yr)
This product was recommended by Julia Dalton-Brush from B3 Balm
The perfect way to feel hydrated a pampered while traveling. All of our best selling products in one small package.
This product was recommended by Moral Code from Moral Code
Handsome. Organized. Adventurous. There's never a dull moment with the Excursion Weekender bag. Designed to accommodate all of your escapades, the Weekender has an interior pocket for storage and is made of beautiful full-grain leather.
This product was recommended by Sanem Ahearn from Colorescience
In addition to offering up easy touch-ups on the go, Sunforgettable also offers total protection by nourishing skin against harmful UV rays and defends against pollution.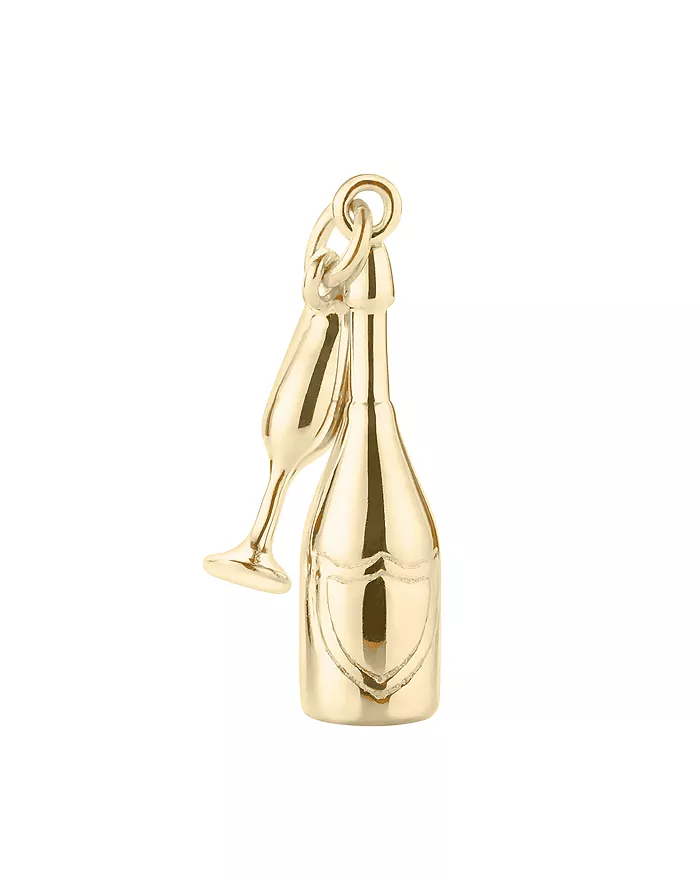 This product was recommended by Caleb Backe  from Maple Holistics
If you love to travel, you'll love picking one of these charms. They are perfect for wearing around your neck when you're on the go. You can choose to get gold or sterling silver. You'll most likely be the only one wearing this on your flight because it's an unknown hidden gem.
This product was recommended by Stevie Holmes from Off The Map Jewellery
Engraved with the words 'Saint Christopher – Travel Safe', and made from fine silver & solid gold, this bold alternative St Christopher is an essential luxury travel keepsake for the well travelled man.
This product was recommended by Rosa González from BYHOURS
The demand for hotel microstays is here to stay, and it is growing. Identified as a new travel trend in the 2013 WTM Global Trends Report, microstays are fast becoming an established part of hoteliers revenue-boosting armoury, joining covetable and property-defining added services. For us at BYHOURS, microstays have proved themselves to offer serious business potential.
We like to think that we launched the concept (in its purest sense) by offering hotel room stays as short as just three hours, and since starting out in 2012 we now work with more than 3,000 hotels throughout Europe, America and the Middle East, driving upward of 200,000 transactions. Demand for microstays shows no sign of slowing, being largely driven by business customers and traveller, and can offer a significant revenue boost for hoteliers.
Microstays are defined by Wikipedia as 'residency in a hotel room for less than 24 hours, choosing check in time and length of stay.'
They are another lifestyle upgrade that has come about largely due to smartphone GPS technology which allows us to cram more into our days and spontaneously access useful services where we are and at any given moment. Inherently practical, booking a hotel room for a few hours is a clever modern hack for a huge number of scenarios, from a pitstop for city trippers in between a day of shopping and an evening at the theatre, to a comfortable port in the storm for those with a delayed or cancelled flight.
This product was recommended by Brittney Usrey from Flygirl Box
A monthly subscription box featuring travel themed essentials for the flight attendant or adventurer who lives a travel inspired life. Each month you will receive 4-6 carefully selected wanderlust goodies. Indulge in travel themed accessories, lunchbox items, gadgets, travel size toiletries, and other items for your suitcase to help you travel with ease.
This product was recommended by Tim Gold from Arlo Skye
The Arlo Skye zipper-less carry-on is engineered in an unbreakable polycarbonate shell with an aluminum frame. It's airline-approved, fast charges phones and MacBooks, has an anti-microbial interior lining and whisper-quiet wheels.
This post contains affiliate links. Affiliate disclosure: As an Amazon Associate, we may earn commissions from qualifying purchases from Amazon.com and other Amazon websites.