Parenting is hard, yet, becoming a parent appears to be rather easy. You put him and her together and just wait, no real difficulties there. Now, what comes after is the challenging part: raising a new life properly in this world.
New parents are in for a ride on a rollercoaster of emotional, physical, and mentally tiring activities for at least a decade, the first five years being especially rough. They would just love a little bit of any kind of help they could get. That's where you come in. To celebrate their new addition to the family, make sure you give new parents a gift that will help them with the challenges ahead, make sure you give them one of these.
Never lose your important things again. Sometimes life gets busy and you're most likely to be a little all over the place as a new parent. You're bound to misplace your keys at some point or another. With this Bluetooth tracker, you don't need to be nervous about losing anything again. The trackers can attach to any item and all you need is the app to find them, whether it be on your laptop, tablet, wallet, or keys.
Motherhood is ripe with blessings, but time, unfortunately, isn't always one of them. Balancing the desire to provide the best for their families and tend to their own needs, today's moms will find comfort and support in Jaime's quick and easy Mindfulness for Moms tracks. Makes a great baby shower gift!
Everyone thinks about wipes and diapers when it comes to buying items for a new baby, right? But what about storing those wipes? While you may just be planning on having them stacked in a bin, there's actually a device that can help you store your wipes and keep baby happy! I personally found a wipe warmer to be critical with my little one.
Babies are quite sensitive to temperature, and using a wipe warmer meant her wipes were always kept at a comfortable temperature. Diaper changes can be tough as is. Why not make it easier on yourself? I would totally suggest a wipe warmer to any new mom or parents out there. Plus, it's an affordable item compared to some other baby products!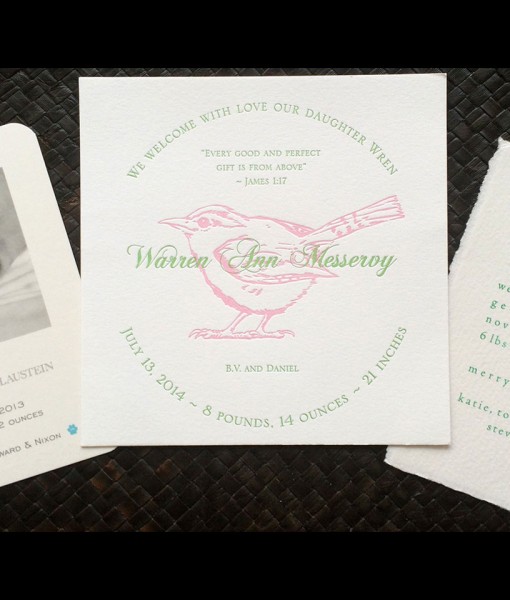 The "Dulles Baby Announcement" is a beautiful keepsake for your family and friends that they can frame. On thick and/or elegantly textured stock, with expert pre-press photo services and the best photo reproduction or joyful artwork and graphics, the "Dulles Baby Announcement" is inimitable and of superior production quality. We never add our brand or website to your "Dulles Baby Announcement" (unlike those low-cost printing companies) – we let your family shine!
Emilie will walk you through the photo selection and design process, step by step, with ease and zero stress – either before or after your baby joins your family. Smartphone photos of high resolution are often acceptable for high quality printing, yet professionally captured images are recommended for the most beautiful printed projects. Addressing and mailing services are also available so you can focus on your bundle of joy!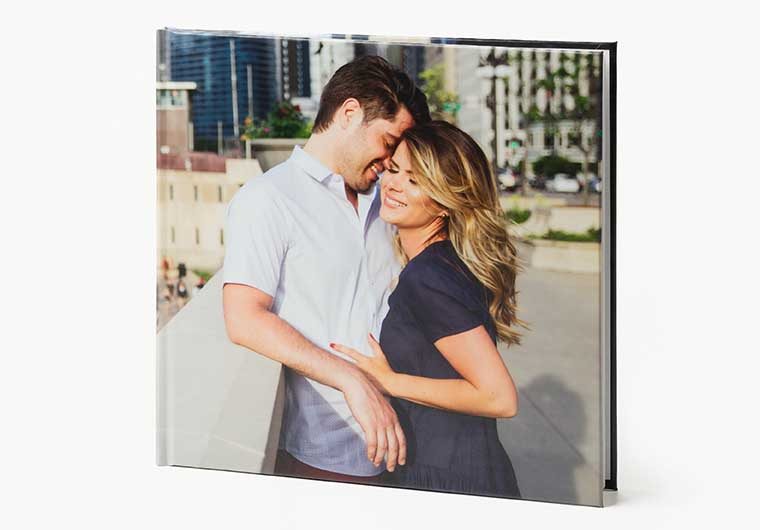 Create a story all your own with Photo Books by Nations Photo Lab. The picture-perfect gift for a growing family.
Luxor Linens` luxury bedding and bath supplies are the perfect gift for new parents. Check out our favorite robe below! They are luxurious and you can add a personal touch of custom monogramming Mom and Dad!
The Lulla Doll's science-backed-technology replicates the breathing and heartbeat of a human caregiver. When caregivers are away from their children, the Lulla Doll replicates the embrace and closeness of a loved one. The breathing and heartbeat are a real-life recording of an Icelandic mother of four and Kundalini yoga teacher named Gundrun. Gundrun's breathing was recorded once she went into a deep meditative state, and the breathing is called Ocean breathing or Ujjayi technique, which is used in a variety of Taoist and Yoga practices. The combination of the breathing and heartbeat sound creates a calming effect for the baby and can play for up to 12 hours.
Rockabye Baby lets parents feel like themselves, and exposes babies to the best music, early. With tinkle-tankled Beastie Boys, Beatles, and Beyonce, the series is an ironic, fun take on some of the world's most badass music.
What a better way to celebrate being a new parent than showing off the baby! Parents love having pictures of their babies, but getting an original work of art made specifically for them, is a luxury not everyone has. Most gifts for new parents will be outgrown or worn down, but not this one. It will become the parents favorite decor item, a keepsake that will be inherited because of its high quality and sentimental value. No wonder why the royals have been getting portrait paintings for centuries!
Every parent needs good baby carrier. A lot of people get hung up on the price of a good baby carrier, but if you consider that you will be using it every day, it is worth it! A good baby carrier is a sanity saver. You are able to be hands free and get things done. I prefer the Ergo Baby Omni because it is very versatile and it grows with your baby. You do not need an infant insert. It also comes with a detachable pocket that is perfect for your phone and keys. This baby carrier is also very comfortable so you are able to wear it for hours on end. It is easy to adjust so both parents can use it.
A sound machine is a must, if not for baby then the parents. The sound machine can help get a new baby to sleep longer and also drown out all the little noises a newborn baby makes so that the parents can sleep longer too. It is great for traveling as well.
Help dad be part of the action with a baby wearing shirt. It is super easy to use and wear. Not as technical as a baby carrier. This is great for the first few weeks. It can help dad bond with the baby and give mom a break!
A shadow box is a thoughtful gift for new parents. They can put all the keepsakes from the hospital in it. I personally would have loved receiving one. This is something you often don't think of as new parent!
Diapers sent straight to your door every month? Count me in! This is seriously so convenient and would make any parents day! If you know the brand they prefer, see if there is a monthly subscription on amazon available for it. This is a great idea because it is easy to run out of diapers so having them sent at the same time every month can help save the new parents the inconvenience of running to the store. It is the gift that keeps on giving!
This portable rocker turns any chair into a rocking chair. You can easily rock and sooth your baby without having to walk around or be confined to a rocking chair. This can be especially helpful in the newborn days where all your baby wants is movement and all you want to do is sit and rest.
Get them a gift they can enjoy together! (they will already be getting enough gifts for the baby). Eye of Love Pheromone Gift Set includes a shea butter massage candle, ambiance spray, and sensual rose petals. A sweet set to help set the mood and relax.
Being a new parent is magical but it is a tough and sometimes not so glamorous job. It means constantly dealing with all kinds of messes (blowouts and spit-up and spills, oh my!) We've #BeenThere, that's why we've created a convenient product to help parents finally have a simple and non toxic solution to tackle any on the go mess without the stress, and save their children clothes, and their time and their money!
Wash. it. Later. Introduces: Liquid tight Soak & Save Bags designed with an aggressive seal, engineered to hold water without leaking! Each bag comes already equipped with a pod of chemical free, all natural/hypoallergenic soaking solution- dissolvable in hot OR cold water!
When a mess/baby blowout/travel disaster/spill happens, you simply toss in the clothes, add water, seal it up and start soaking and pretreating no matter where you are! Our bags are single use, fully recyclable and have stylish minimalistic designs on them so you don't have to see through to the disaster inside! Isolate and contain the mess & smell, keep your luggage/diaper bag/purse/tote clean, and never again sacrifice your outfits to stains!
The hardest thing about being a new parent is the lack of sleep. But with so much to do and so much on your mind, falling asleep can be difficult. Meditations for Sleep: Overcome Insomnia and Sleep Well provides information, suggestions, habits, tactics and specific meditation techniques that can be used effectively to get better sleep. The book also provides simple, clear instructions for twenty-one sleep meditation techniques including mindfulness, breathing and visualisations.
"Zoe in Double Trouble" is my #1 best-selling children's book about the princess puppy finding a positive spin with new baby twins! It's a sweet silly bedtime book, and it makes a great family keepsake with a little family photo section at the end too!
Tineco A11 HERO cordless vacuum cleaner which was recently selected as Amazon's Choice for its high user rating (4.6/5) and competitive price point ($299.99). It boasts two batteries and provides industry-leading, fade-free power for up to 60 minutes on a single charge. The A11 HERO delivers 120W of extreme suction power – five times greater than an ordinary cordless vacuum. It's four-stage filtration system expels non-allergenic fresh air with no leakage of fine dust and comes with a full-size LED multi-tasker power brush to help users tackle both surface and embedded dirt.
toddlermonitor™ is a must have for first time parents! Once your little one becomes a toddler, a baby monitor simply will not work anymore. toddlermonitor™ hangs on your kid's bedroom door and will alert your phone if your little escape artist leaves.their bedroom at night. Get a great night's sleep – that little one isn't going anywhere!
Contributors to this article
This post contains affiliate links. Affiliate disclosure: As an Amazon Associate, we may earn commissions from qualifying purchases from Amazon.com and other Amazon websites.