If you have allergies or sensitive skin then these are the nail polish brands for you. These brands offer a wide range of beautiful colors, so don't hesitate to get painting!
This product was recommended by Sharon McCaskill from The Helpful GF
Mineral Fusion nail polish is a great option for clean nail polish. Not only does it come in great colors, but all products are mineral based and free of gluten and other common allergens, hypoallergenic, and vegan. Plus, all mineral fusion products are also cruelty free and verified by the Environmental Working Group.
---
This product was recommended by Stacie May from Lucky Watcher
Zoya developed products that are natural and high quality. Their products are available to professionals and salons, as well as at-home nail painters! These polishes are affordable and are perfect for allergy sufferers.
---
This product was recommended by Rachel Bodine from CarInsuranceCompanies
A good nailpolish for allergy sufferers is Pacifica's 7 Free Nail Polish brand. It is free of the seven toxins that are found in most nail polish brands, such as formaldehyde, so it is safer than most brands on the market. In addition to being free of dangerous chemicals, Pacifica's nailpolish is also vegan, cruelty-free, and comes in a variety of pretty shades.
---
This product was recommended by Susan Bard from Vive Dermatology
The most common triggers of contact dermatitis to nail polish are tosylamide-formaldehyde resin (TSFR), toluene, formaldehyde, dibutyl phthalate, epoxy resin, and sulfonamide. One of my favorite brands of hypoallergenic nail polish is Ella+Mila, which is free of Toluene, Dibutyl Phthalate (DBP), Formaldehyde, Formaldehyde Resin, Camphor, TPHP and Xylene.
---
This product was recommended by Ali Rizvi from Dream Superhero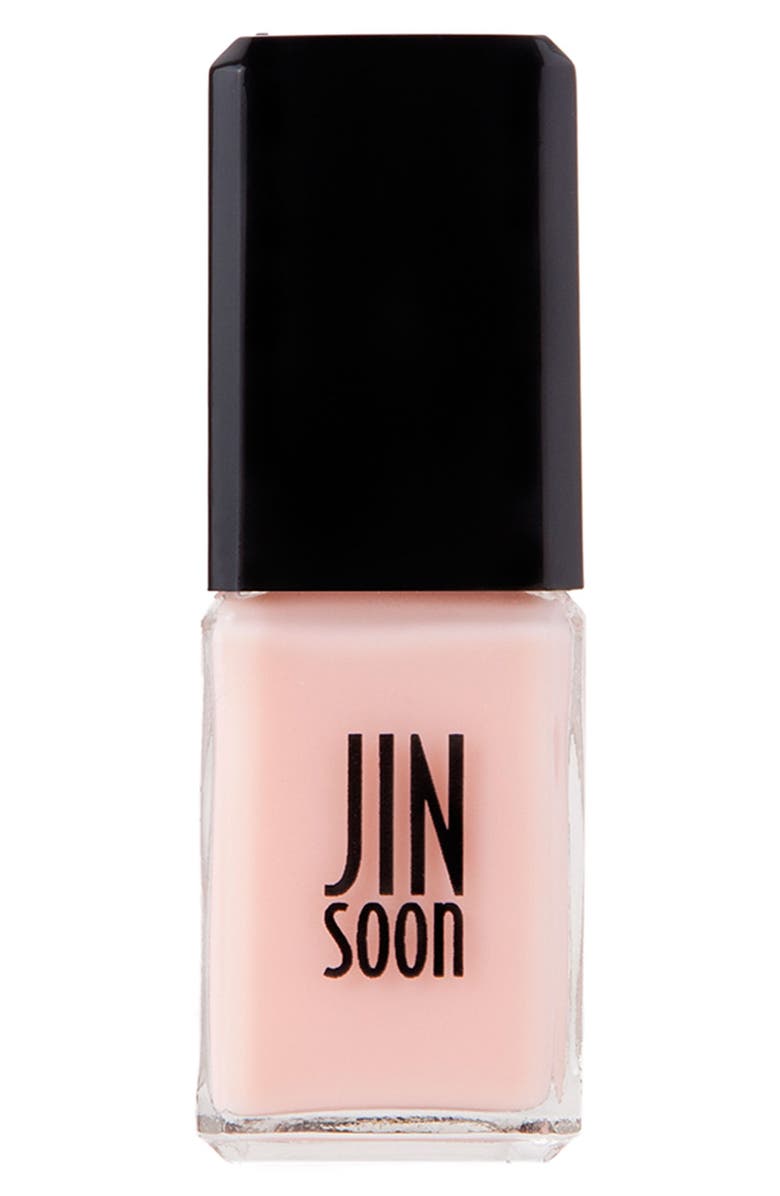 A sheer pink that's an essential beauty shade to lend exquisite contrast against all skin tones.
---
This product was recommended by Katie Shields from Mylkbar Eco Nails
We love this line and carry it in our Nashville area location. Aila is a nontoxic polish free of the ten most harmful chemicals and ingredients found in traditional polishes which can cause allergy flareups. The brand was developed by Dr. Cary Gannon, a Podiatric Surgeon who is based in Nashville.
---
This product was recommended by Christie Corso from Ravenailz
Lets face it – nail polish require a steady hand, creativity and the proper nail tools, so instead of having to go through the trouble, give yourself a super quick beauty fix with fresh new press-on nails that last up to two weeks! Rave Nailz offers designer, runway styled press-on nails at an affordable price. The collection includes edgy, statement-making shapes including almond & stiletto featuring gothic to cheeky nail art with witchy, fiery, and wild designs adorned with metal hardware accents. Each Rave Nailz' set also includes a complimentary nail file and glue for easy application!
---
This post contains affiliate links. Affiliate disclosure: As an Amazon Associate, we may earn commissions from qualifying purchases from Amazon.com and other Amazon websites.