This article showcases our top picks for the
Best 1st Person Shooter Games
. We reached out to industry leaders and experts who have contributed the suggestions within this article (they have been credited for their contributions below). We are keen to hear your feedback on all of our content and our comment section is a moderated space to express your thoughts and feelings related (or not) to this article 
This list is in no particular order.
This product was recommended by Gelen Revilla from Good Noise
I am recommending this game because it has tactical single-player and robust multiplayer modes. It is also a rewards-based morality system that ranks the player's ability to properly discern innocent people from legitimate threats.
---
This product was recommended by Scott McKinney from Debt Bombshell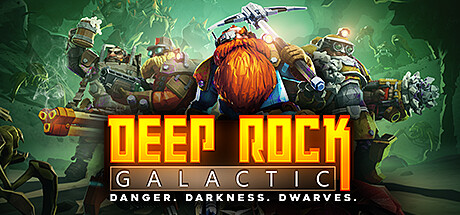 Love games like Left 4 Dead? Then I have a recommendation for you. Deep Rock Galactic is a co-op shooter that will have you delving into procedurally generated planets in search of precious gems to bring back home. Oh, and you and your crew are powerful space dwarves battling alien beasts that grow nastier and nastier the further you advance. Like with other first person shooter games, this game will require some communication to enable you to cover your friends' backs as the swarms grow with each new colorful level. It's a fun, bright game that puts your skills to the test and I highly recommend it.
---
This product was recommended by Sally Stevens from FastPeopleSearch
CS:GO is all about tension: there are no respawns during rounds, so once you die, all you can do is watch and anxiously hope that your team detonates/defuses the bomb or rescues/retains hostages successfully. Each map is meticulously crafted to allow for myriad tactics requiring varying degrees of skill, and the lovingly modeled guns in your expansive arsenal all have minutiae in their firing rates and recoil that can only be learned through experience. It works on every computer-based operating system like Linux and windows.
---
This product was recommended by Alina Clark from CocoDoc
I've played FEAR 1 and 2 and liked them both well enough to buy FEAR 3 on sale from Steam. It was billed as a cerebral sci-fi horror game, but F.E.A.R. (and its three sequels) is best when you play it as a pure shooter. Gunfights are cinematic spectacles, with smoke trailing bullets, windows, and walls disintegrating around you and grenades sending bodies flying. A slow-mo toggle just makes it all the more dramatic, and no game since has made me feel as much like an action movie star.
---
This product was recommended by Ted Mosby from CamperAdvise
Ubisoft's Far Cry 2 is the highly anticipated sequel to the award-winning original, which immerses players in the beautiful and hostile world of Africa. Far Cry 2 for Xbox 360 features open-ended gameplay that allows you to play the game however you want, with your choices influencing where the game takes you. This has also an incredible level of detail and realism, with a minimal in-game interface that doesn't detract from the immersion. Players, for example, will have to navigate the world using an in-game map and navigation system, weapons will disintegrate over time, and fires will spread and propagate.
---
This product was recommended by Olivia Tan from CocoFax
Payday 2 is a seven-year-old heist game that still hasn't been bested. As a squad of four – it's best played online with friends – you and your fellow goons scout banks, jewelry stores, and art galleries, hatching a plan of action. You can go in all guns blazing, but usually, you'll want a stealthier, more tactical approach: your first steps might be disabling cameras and tying the hands of anyone that might ruin your riches. Eventually, and inevitably, bullets will start flying. It won't win awards for its weapon handling, but there's a joy in the chaos that reigns whenever you open fire. You'll have to bark orders at your squadmates to stop them getting tag-teamed by security guards and SWAT teams, and trying to grab bags of cash while spraying lead from behind cover is a thrill few other shooters can match.
---
This product was recommended by Daniel Hess from To Tony Productions
This is a game that needs no introduction and practically redefined the genre and what it could do. You are in the action from start to finish and view everything completely through the eyes of Dr. Gordon Freeman. While it might not sound all that groundbreaking now, at the time, it was unheard of. If this is one you haven't played yet, do so immediately, especially if you are a fan of this style of games.
---
This product was recommended by Olu from FrenzHub
The first FPS game with continuous open-world warfare! No need to wait your turn as others finish their turns – just jump right into the action! Form squads or play solo on three different maps, with more coming soon via free downloads! Lead a squad to victory by capturing strategic points around the map while simultaneously setting traps for enemies and lining up your shots before pulling the trigger on your detailed battlefield simulation. Battlefield is a dynamic mix of infantry and vehicle combat with the freedom to choose how you complete each map. With over 50 unlockable weapons and attachments, no two battles will ever be the same! Go for a headshot or fight up close and personal with knives and grenades, then take control of your Armored Combat Earthmovers (commonly known as ACES) to finish off enemies without even leaving your foxhole! Unlock different infantry classes to access equipment such as mortars, surface-to-air missiles, sniper rifles, medkits, and more! You'll need every advantage you can get to defeat your friends online in multiplayer mode or in the single-player campaign mode. The advanced graphics and physics engines add a whole new level of realism to combat. For example, when your soldier is shot, you can feel it through every joint of his gun model when he stumbles trying to find cover; not only that, but when he gets hit bad enough, pieces start to fly off, and you'll see smoke rise from the barrel of his weapon! The amazing thing is that all this happens in real-time – bullets will pass right over objects and around corners, destructible terrain pieces take damage individually instead of en-masse for devastating effect upon detonation, and tanks can recover from direct hits to critical systems such as their engine, leaving them stranded and easy prey to infantry hidden in the undergrowth below.
---
This product was recommended by Olu from FrenzHub
Halo Infinite is the newest Halo video game developed by 343 Industries and published by Microsoft Studios. There are many different shooters out on the market; however, Halo infinite will be ranked as one of the best first-person shooter games. In addition, Halo is known for its multiplayer gameplay, with Halo battle royale being one of the most popular online games to have ever been released. Halo Infinite provides an incredible experience on Xbox One and a newer family of consoles with stunning visuals and world-class cross-platform play. On the Xbox One X, you'll get new features like up to 120 frames per second and reduced loading times, allowing for smooth gameplay that heralds in the next generation of gaming.
---
This product was recommended by Olu from FrenzHub
Deathloop is a next-gen FPS video game that was created by Arkane Lyon. Deathloop is an FPS shooter set in the year 2021, during a time when multiple factions are fighting for power and survival. You take on the role of an elite soldier sent to control these groups through whatever means necessary. Deathloop has quickly made its mark not only because it boasts an open world but also because it gives you the freedom to do whatever you want. Deathloop is currently available on PC, Xbox One, and PlayStation 4, with additional content planned for release soon. Deathloop – Unlocked Edition includes free access to Deathloop's first DLC pack. The Recovery Mine Deathloop comes with Deathloop arcade mode. In addition, the Unlocked Edition includes all game updates, bug fixes, and improvements.
---
This product was recommended by Olu from FrenzHub
Farcry 6 is a far cry away from its predecessors. The storyline is more cohesive and better written, but it gets confusing at times. The game provides excellent, smooth gameplay filled with exciting shootouts, unintrusive UI, and FarCry 6's environment is far better than the previous installments. Multiplayer mode is also quite fun to play alone or with friends. Furthermore, it can be played in squads of 3, making for an, even more fast-paced experience combined with the already existing mechanics in FarCry 6. Graphically speaking, this game has excellent graphics and animations, making each fight truly enjoyable to watch as well as participate in. Previous Farcry titles were known for their glitches, and Farcry 6 is no different. However, Farcry 6 glitches are infrequent, but I still recommend playing this game, especially if you're looking for an action-packed experience. The mechanics work smoothly, which makes killing enemies feel super satisfying. Each fight is also very enjoyable due to how smooth the animations are. Above all, if you're looking for an action-filled experience or just something fun to play with friends, then definitely pick up this title! The single-player mode in Farcry 6 is by far one of my favorite video games I've played so far. Unlike its predecessors, the storyline felt cohesive, which makes the experience much more interesting to follow through.
---
This product was recommended by Olu from FrenzHub
This is also one of the best first-person shooter games. It was released on July 17, 2019, for PS4 and PC platforms. Mothergunship provides an incredible FPS gaming experience found nowhere else. Also, it is a unique game that makes each player feel powerful through their weapons. This FPS game features some of the most satisfying gameplay available to date with its wide arsenal of weapons that are all fun to use in various scenarios. Mothergunship allows players to aim precisely with minimal recoil making it easier to be accurate- this comes in handy during frantic firefights, where more advanced enemies are typically involved. Also, this adds to the already impressive gameplay Mothergunship offers, allowing players more flexibility when playing as they can experiment with various weapons and find the one that fits their playstyle. Bottom line, Mothergunship is an incredibly entertaining FPS game with satisfying gameplay, an engaging story, and exciting new mechanics. Mothergunship offers players a unique experience that they can't get anywhere else.
---
This product was recommended by Gary Turner from Valibyte
For me, Titanfall 2 is probably the best FPS because of its advanced and action packed gameplay. The player has the opportunites to play as a pilot, or to sit in a cockpit controlling a heavly-armed titan, each with its own unique abilities and experience. The single player campaign has an innovative gameplay featuring wall run and the double jumps, and excellent level design with a lot of remarkable, entertaining ideas, such as the time travel mechanic. The multiplayer mode comes with more titans and pilot abilites, which makes playing this game with your friends also a huge fun.
---
This product was recommended by Jonathan Tian from Mobitrix
Here comes one of the best 1st person shooter games ever made. It is currently the most popular game and has achieved recognition from gamers worldwide. From high-end graphics to excellent guns and ammunitions, the game has everything to offer you in the best way possible. You will not get bored after playing it for hours from different moves to different stages.
---
This product was recommended by Jonathan Tian from Mobitrix
Call of Duty needs no introduction, and every gamer has known this game. It is one of the oldest and most popular 1st person shooting games. The game has excellent graphics and highly engaging gameplay. This game is the latest from COD and has endless gameplay, and new maps are introduced every day.
---
This product was recommended by Jonathan Tian from Mobitrix
It is one of the best free 1st person shooter games you will find on Amazon.. The reason that makes it more interesting is that it is free to download and doesn't require much space on your mobile. It has a lot of weapons and camouflages to make the soldier more powerful. Many upgrades and other options are available to make the game more engaging.
---
This product was recommended by Richard Lubicky from RealPeopleSearch
One of the first examples of class-based combat in the military shooter in 1942 boasted a massive 64 player battles replete with tanks, planes and other vehicles. The game was first in itself to incentivize team play and objectives over individual KD unlike any other game of its era. In a nutshell, Battlefield 1942 left players to discuss amazing war stories with their friends!
---
This product was recommended by Ryan Yount from LuckLuckGo
This is a top multiplayer FPS shooter game. It mixes the intensity and replayability of Counter-Strike with the unique personality and abilities of Overwatch but with a more grounded cast. You get an impressive destructibility of your surroundings, including walls, ceilings, and floors that can all be fired through and ultimately destroyed. You will need to smartly choose the flanks to cover and the barriers to reinforce unless someone blasts through them using sizzling thermite. Since it is a multiplayer game, you and your squadmates select from the many highly skilled operators, each having their specialties to complement each other and build a rock-solid team compilation. However, your aiming a gun and propensity for sneaking matters the most. The gameplay makes every round tactical and incredibly tense as a team protects an objective while the opponents try scouting out danger and survive breaches.
---
This product was recommended by Harriet Chan from CocoFinder
The entire game revolves around the terrorist attack. Here the game is about the commando force that shoots against the terrorists and earns weapons and points through their victories. Some controls allow the player to jump in the air and zoom the enemies using the sniper weapons. You can use multiple maps to locate the exact locations of the terrorists. The first-person shooter game gives you a warfare experience and thrilling moments while attacking the terrorists secretly.
---
This product was recommended by Mikul Shah from That PC Nerd
Nintendo Switch, and PC and in many different editions, I just decided to link the Legendary Edition on PS4, but you can pick whichever you would like on the Amazon page) Overwatch is one of the greatest 1st person shooters ever. Overwatch features many different characters with different abilities that add to the 1st person shooter aspect of the game and suit whatever playstyle you enjoy the most. Overwatch features stunning graphics as well, which will leave you in awe. With seven exciting, different game modes and many different, beautiful maps, you will never get bored of this fantastic 1st person shooter.
---
This product was recommended by Cindy Corpis from SearchPeopleFree
This is the best first-person shooter of all time. Its mechanics are some of the most unusual I've seen in any shooter, and its campaign is the pinnacle of short and sweet, taking approximately 4 hours to complete 8 objectives in campaign mode, twice that in master level, and it's had a revival recently thanks to its arrival on Steam and a few sales. There are over ten different and most unique modes to play, as well as several customization choices for weapons, gadgets, and titans to suit almost any playstyle. Titanfall 2 is the best shooter I've ever played, and it's also one of my favorites.
---
This product was recommended by Cindy Corpis from SearchPeopleFree
A game that was revolutionary way before its time! Bulletstorm contains everything that an action gamer requires. This is an intense game, featuring weaponry that makes you feel like a boss in a cutthroat alien universe. It has a good plot that explains the bloodshed and heartbreaking twists and turns. This game's shooting mechanics, characters, aesthetics, side quests, skill shots, and plot are simply great. Goofy action and silky smooth gameplay, with stunning graphics and great sound!
---
This post contains affiliate links. Affiliate disclosure: As an Amazon Associate, we may earn commissions from qualifying purchases from Amazon.com and other Amazon websites.