This article showcases our top picks for the
Best Plants For Hedges
. We reached out to industry leaders and experts who have contributed the suggestions within this article (they have been credited for their contributions below). We are keen to hear your feedback on all of our content and our comment section is a moderated space to express your thoughts and feelings related (or not) to this article 
This list is in no particular order.
This product was recommended by Tim Connon from ParamountQuote Insurance Advisors
The colors of this plant compliment any yard. We have these for ours and could not be happier I highly recommend them.
---
This product was recommended by Kate Russell from The Daily Garden
Once relegated to colder regions, there are many new blueberry varieties that can thrive in warmer regions. These delicious berries grow on attractive shrubs that add texture and color to your landscape.
---
This product was recommended by Kelly Martin from Urban Garden Gal
Gardenias are one of my favorite hedging plants because they have glossy green leaves and large white flowers that are beautifully fragrant. They grow best in a spot with full sun and they can reach 6 feet in height. Gardenias bloom from spring until fall and they're best suited to USDA zones 8–11.
---
This product was recommended by Chloe Choe from Off Hour Hustle
The hornbeam hedge is incredibly resistant to moisture, tolerates heavy trimming, and grows as a thick hedge. It also isn't susceptible to many pests or diseases. This makes it the perfect hedge for any area.
---
This product was recommended by Kevin Huang from Ambient Home
The Cameo Japanese Flowering Quince is a multi-purpose plant! It provides security and privacy as a hedge and gives aesthetic value and food. It is ideal as a protective or security hedge as its thorny branches make it practically impenetrable. It also provides some privacy as it can grow up to 5 feet in height with a 4- to 5-foot spread. It blooms in early to mid-spring with delicate apricot-pink flowers for a few weeks before the leaves appear. The flowers give way to small, pear-shaped, light greenish-yellow fruits, which you can harvest in the fall to make into preserves and jellies. The fruits are too bitter to be eaten off the tree but fragrant. This flowering quince grows well in full sun to partial shade in a wide variety of well-drained soil. A tough and hardy plant, it is easy to care for and nearly indestructible. Drought tolerant, it only needs weekly watering though more water will make it grow faster.
---
This product was recommended by Aaditya Bhatta from Plantscraze
A private hedge is another excellent form of formal privacy hedge that is available in many cultivars. Plants like privet have dense, fast-growing foliage, which is one of the reasons they are good hedge bushes. You can trim these clipped hedges to maintain their shape either formally or informally throughout the growing season.
---
This product was recommended by Samuel Clarke from Green City Grounds Maintenance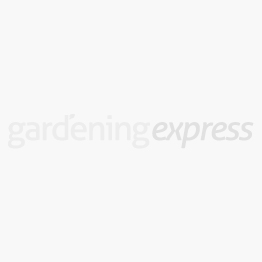 The reason why is that it is a really suitable plant for a hedge. It's easy to grow and lasts a long time, it grows to a decent height for a hedge (around 3 to 6 feet) and it can grow in pretty much any kind of soil and survive without much attention or watering. The biggest selling point is that beautiful red colour which makes it a unique plant choice but one that can be really striking if used in the right garden. It also flowers wonderfully with small yellow flowers which make it quite a pretty plant while still maintaining its strength and use as a hedge.
---
This product was recommended by Lindsey Hyland from Urban Organic Yield
These hedges are perfect for anyone who wants to add a natural look to their yard or garden without the hassle of maintaining a live hedge. The panels are made from high-quality materials, and they're very easy to install. Plus, they're affordable and durable, so you can enjoy them for years to come. I highly recommend these hedges for anyone looking to add a little bit of greenery to their home.
---
This product was recommended by Morgan Lilker from Watches of Today
That's simple, it's a fast-growing plant that'll reach nine to ten feet tall in next to no time, and is an ideal way to create a natural property boundary. And, it'll also ensure your privacy while being the envy of your neighborhood horticultural society.
---
This product was recommended by Jason Cordes from CocoLoan
Yew bushes are among the most traditional hedge plants among evergreens that bear needles. They tolerate shade, which contributes to their popularity. Yews are slow growers, though some of them can reach heights suitable for privacy screens.
---
This product was recommended by Jason Cordes from CocoLoan
The rose of Sharon is a common deciduous shrub in hedges. It is one of the late-summer flowering shrubs that display color during a part of the season when many other bushes have already finished blooming for the year, making it a valuable plant for gardeners wishing to maintain a continuous sequence of bloom.
---
This product was recommended by Jason Cordes from CocoLoan
Hedges of privets are broadleaf shrubs that produce flowers similar to mountain laurels, though their white flowers aren't beautiful. However, not all privet species are evergreen, and those that are may not thrive in your climate. Contact your county extension to find out if you can grow evergreen privets in your area.
---
This product was recommended by Lukee Li from Neutypechic
Evergreen hedges provide living privacy screens throughout the year. Many conifers are excellent choices as they have soft, dense foliage that provides protective natural barriers in your yard. Also, some broadleaf evergreen plants are fast-growing, and you can trim them into formal hedgerows. Species of arborvitae create some of the best privacy hedges for garden landscapes. The Thuja 'Green Giant' is a fast-growing conical-shaped tree that is excellent for privacy screens or evergreen hedges. These hedging trees keep their shape without any maintenance and can grow up to 14 ft. (4 m) tall. One thing to remember, regular pruning helps to control its height.. Grow arborvitae plants as a natural privacy barrier in backyards to keep out wind, noise, and snooping neighbors. Or, you can plant it in front yards as a specimen tree to improve your home's curb appeal.
---
This product was recommended by Alexa Justine Callada from Dream Chasers
Photinia x fraseri 'Red Robin' hedge plants are a new variety of flowering shrubs that are native to the Andes Mountains. They have red flowers and a compact, bushy shape. They are easy to maintain and can grow in full sun or partial shade. The red flowers of this plant are what make it stand out from other plants. They also have an interesting history and use in the United States. The flowers were used as a dye in the 1800s, and they were also used as Christmas decorations by some American families. This is one of the best hedges because it gives life to gardens and is not so scary to look at.
---
This product was recommended by Hannah Dworkin from USScrapYard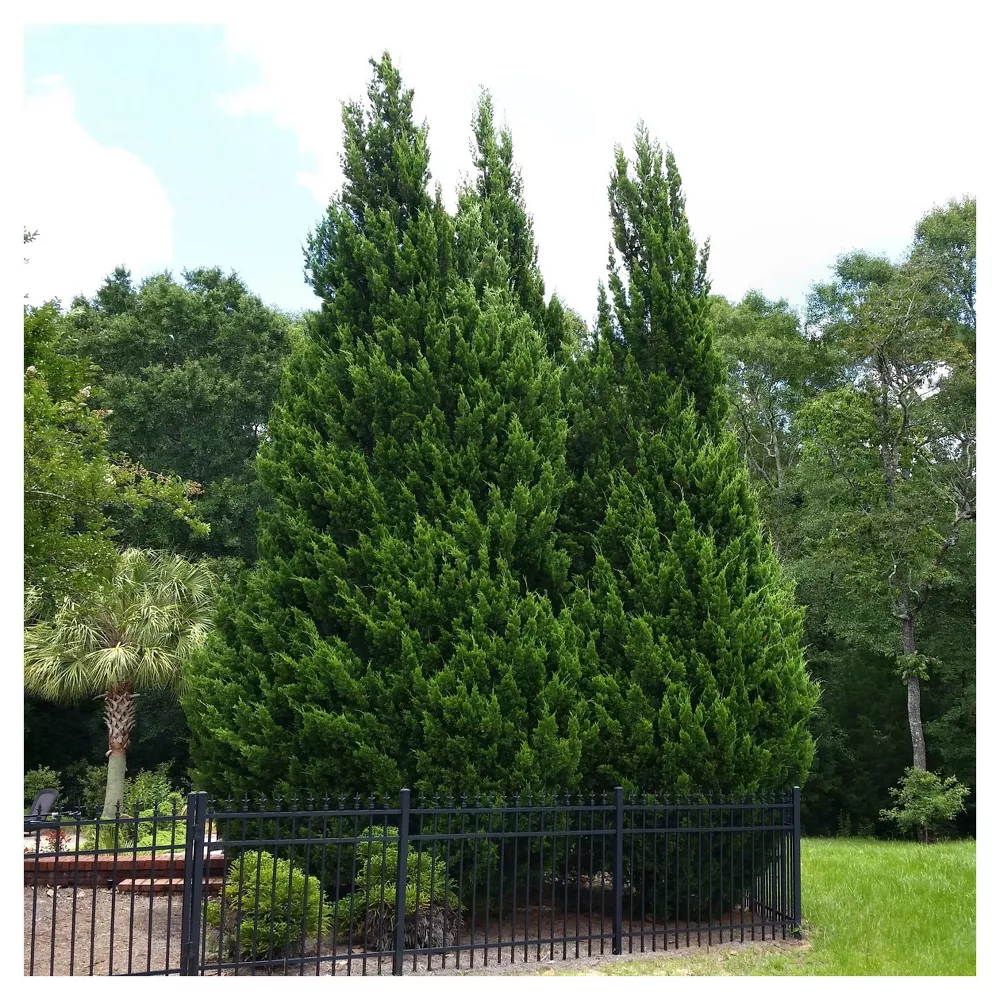 This tree makes a perfect hedge plant as it grows quickly, some can reach around 50 feet in less than two decades. It is an evergreen tree and so it is all year long beautifully green, and it looks stellar! A few of those growing side by side and you wouldn't really need a fence!
---
This product was recommended by Cindy Corpis from Search People Free
One of the finest white peonies is the gardenia double white peony. It'll be sent bare-root. White cut flowers that are fluffy and fragrant. Growing guidelines will be provided.
---
This product was recommended by Cindy Corpis from Search People Free
Single Pink Heirloom Peony by Paula Fay. Bare Root Shipped. Scented peony thrives in all climates. For 28 years, Marde Ross & Company has held a California Nursery license and is known for its beautiful bulbs and peonies.
---
This product was recommended by Stella Scott from EasyPaydayLoan
Crape myrtle is a bushy-growing plant that is ideal for hedging. It has beautiful purple/black foliage and is disease resistant, so your hedge will last for years with little maintenance. You don't have to prune it; it will just provide you with a tall enough hedge suitable for your homestead or garden. Its advantage is that it can be planted in any pH soil with an average amount of water. It will also attract pollinators and birds, adding some melody to your surroundings.
---
This product was recommended by Lyle Florez from EasyPeopleSearch
The mountain laurel is another broadleaf evergreen that works well for hedges. One of its best qualities is its ability to bloom from late spring to early summer. Try not to trim laurels like you would boxwoods, though. When laurels are allowed to mature into their natural form, they look their best.
---
This product was recommended by Lyle Florez from EasyPeopleSearch
One of the first springtime blooming plants is the forsythia bush. They probably won't need to be pruned as carefully as boxwood. Most people concur that these shrubs with early spring flowers look their best when permitted to have a bad hair day.
---
This product was recommended by Lorie Carson from RealPeopleFinder
When in blossom, deciduous hedge shrubs are gorgeous, but in the dead of winter, they are only passable. Additionally, deciduous shrubs are not the best choice for privacy screens because they lose their leaves and stand naked for a portion of the year. One of your more fragrant options is a lilac shrub. Lilacs can be planted in a line to create a hedge; there is no need to worry about getting the exact dimensions right.
---
This product was recommended by Lorie Carson from RealPeopleFinder
Due to their dense growth pattern, arborvitae shrubs are preferred as windbreaks or privacy screens. Arborvitae is available in various colors, sizes, and shapes. For most hedge growers, The North Pole and Emerald Green are about the perfect size. For tiny properties, the Green Giant, which can grow to 60 feet tall, is too large.
---
This product was recommended by Ronald Williams from BestPeopleFinder
Hedges are beautiful, but it takes time to form a complete fence. For a fascinating, blooming, and fragrant fence with a medium height, I would recommend Lilacs because they form a naturally dense wall of leaves and flowers and are relatively easy to care for. They are perfect to mask the main entrance or complement it. They can tolerate weather well and require a good supply of water, sun, and compost. What I like the most about Lilacs is that they need little pruning and shed very fewer leaves. In short, they are great for privacy hedge and give a very fresh look when they bloom fully.
---
This product was recommended by Gisera Matanda from WeLoans
The Dwarf Burning bush is a very attractive and colorful plant that will add excellence to your landscape. They are grown in nurseries and can grow upto 8 ft tall and 5 inches wide. This plant is amazing because, during the summer, it has vibrant green foliage, which turns from pink to red during fall. Additionally, you can prune the flowers to your desired height and grow them on any soil.
---
This post contains affiliate links. Affiliate disclosure: As an Amazon Associate, we may earn commissions from qualifying purchases from Amazon.com and other Amazon websites.