If you're like me, you cannot get through a day of revision or work without listening to a little music. From commuting on the bus to doing work, my headphones provide the soundtrack to my life. For that reason when it comes to headphones, I don't like to cut corners. Although headphone prices seem to be rising and rising, you don't have to dish out a tonne of money to satisfy your musical demands.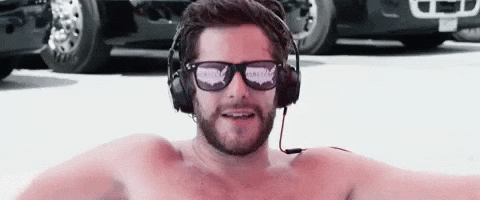 We have curated the best headphones from around the internet. Vote for your favourite and let people know your experiences with the headphones in this list.
This post contains affiliate links. Affiliate disclosure: As an Amazon Associate, we may earn commissions from qualifying purchases from Amazon.com and other Amazon websites.
Beats have long had a love/hate with the music industry. From copious amounts of product placement to large marketing campaigns, sales have been high, and remained high. But is the underlying product any good? Well their 5 star reviews speak for themselves. 
With 40 hours of battery life the Beats Solo3 Wireless On-Ear Headphones are a solid contender for the best headphones of 2018. 
The newest offering from JVC, these combine stunningly good sound quality with superior noise cancelling technology to provide a listening experience that stands out among its competitors. Up to a 35 hour battery life, and an ergonomic design engineered for long-term listening comfort make these the perfect headphones for those extended road trips, or when you just get your groove on and don't want to stop the tunes.
JVC have long hung behind other large competitors like Sony and Beats in terms of popularity, but in real terms you get more bang for your buck with these headphones as you aren't paying for the brand name. 3 selectable sound modes, streaming from devices up to 10 metres away and a built in mic for wireless conversations make these headphones really stand out from the crowd. Perfect for someone who doesn't like to fit in.
These are your perfect noise-cancelling wireless headphones, and you don't have to trade your much-loved sound quality to get there. These Sony headphones come with a 30 hour battery life, ergonomic black/beige finish, quick charge feature and with plenty abundance of high spec features, you won't be left disappointed.
If you're someone who likes to experiment with various settings, then you might find these headphones are ideal, as you are able to customise your headphone's sound profile to your liking. In fact, we were able to test out this cool feature which blocks ambient noise but allows voices to be heard, so you'll always be alert and up-to-date with your surroundings.
This post was created with our nice and easy submission form. Create your post!