Our loyal, four-legged, tongue-sticking-out companions do nothing for us but cheer us on, trying to get us in a good mood when in their company.
Such services cannot go unrewarded. To show the profound appreciation and caring man has for their best friend in the animal kingdom, a couple of gadgets specially designed for the canines are in order. Have a blast with your dog by getting him to try out these gadgets.
Who helped make this article possible?
Furbo Dog Camera, the world's first treat tossing camera for dogs, is the perfect gadget for you and your pup!
With Furbo, dog parents can keep an eye on their dog throughout the day, toss them treats, speak to them through a 2-way audio feature, as well as via the new Furbo Dog Nanny service receive:
24/7 Smart Alerts
Dog Activity Alert
Bark Alert
Dog Selfie Alert (yes you get a selfie of your pup!)
Person Alert
Cloud-recorded videos triggered by activity, barking or people in the frame.
Doggie Diaries- You will receive a 60-second timelapse of highlights from your pup's day.
Fusion Gates are modern pet and baby safety gates engineered for security but designed as a work of art. Featuring a patented interchangeable art screen system and a collection of beautiful screens ranging from trendy to traditional, they are a design-forward way to keep your pets in safe areas of the home.
You can choose the design that best illustrates your home's character! Fusion Gates allow for seamless integration and harmony into your home's décor so you can say goodbye to the unattractive pet and baby gates of the past! Choose your gate width (from 32"-74" plus extensions available), gate finish (black, satin nickel and white pearl) and screen design.
The Mobile Warming BluetoothR-enabled battery powered Rover Heated Dog vest is designed to keep your pet warm in cold weather conditions, during any outdoor activity. A rechargeable lithium-ion battery powers the Rover's lightweight shell, which powers large heat zones across your pets back to keep them warm for hours. And if your pet gets too hot or too cold, the Rover Vest allows you to adjust the temperature up or down wirelessly.
The toy your dog will NEVER get bored with! with hundreds of "games", the toy gets smarter as the dog gets smarter. And with the Pup Pod App, you can control it remotely, for even more interactive fun that the whole family can play.
GoBone automatically keeps your dog active while you're busy and opens up a whole new world of play when you're together.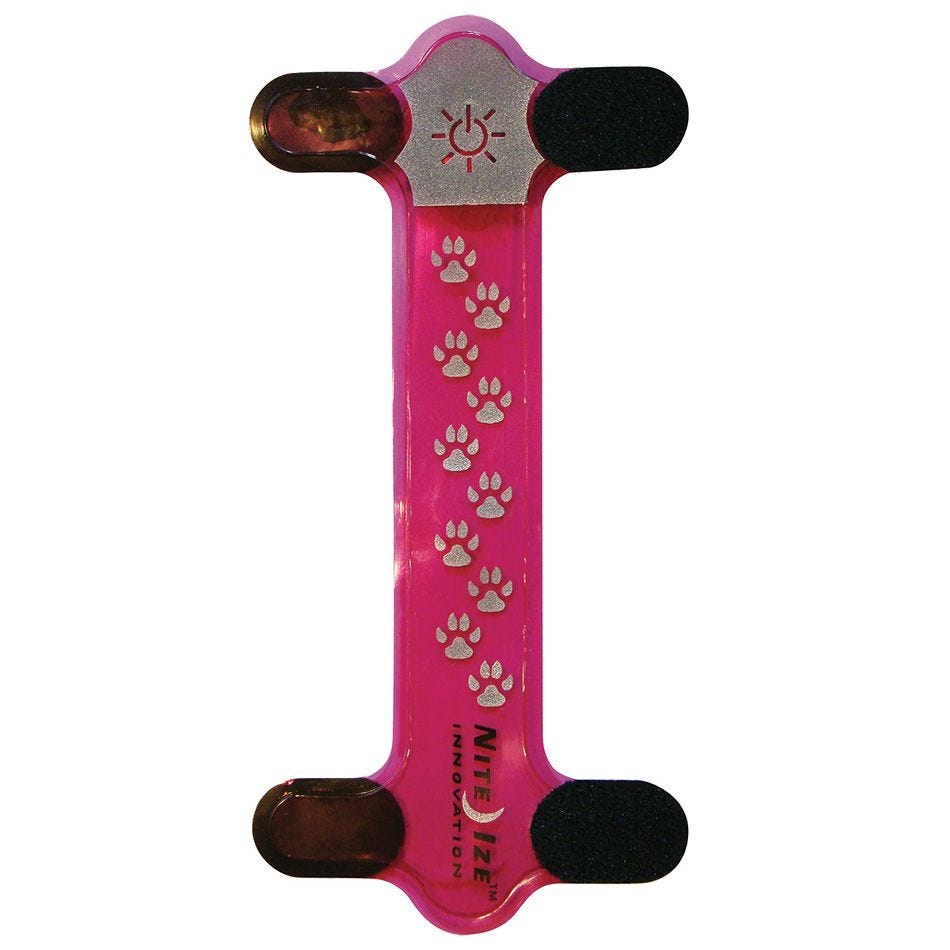 Never lost sight of your dog after dark! Weather resistant and lightweight, Nite Ize Nite Dawg LED illuminated dog collar cover comfortably fits over almost any dog's collar, is not much thicker than a bandage and securely closes with two micro Hook and Loop tabs.
Made of bright, light-transmitting and flexible polymer, it is illuminated by a super efficient red LED bulb with two mode settings and high visibility (up to 1000 feet). Moreover, Night Dawg LED Collar Cover comes with reflective paw print for extra visibility.
This post contains affiliate links. Affiliate disclosure: As an Amazon Associate, we may earn commissions from qualifying purchases from Amazon.com and other Amazon websites.