The future is here. From lights, to doorbells and cameras. You can make your whole house as connected and automated as you desire with stuff that people 20 years ago couldn't even dream of. But why would you do this?
If you are wondering that, you've probably never known the strange awesomeness to have your front door open with a voice command, nor the dimming of the light in the living room without moving a single finger. For those that get it, here are the most useful smart home accessories.
This product was recommended by Caleb Backe  from Maple Holistics
You're most likely losing a ton of money each year on heating and cooling costs. With the ecobee4, you can save up to 23% annually on those costs. It basically pays for itself in less than 2 years. It has a sensor to tell you the exact temperature of a room and you can easily adjust from your phone wherever you are. It has a built-in Alexa, so you can simply ask the machine to change the temperature. It's easy to use and you'll love it.
This product was recommended by Caleb Backe  from Maple Holistics
This little gadget goes right outside your door and acts as a doorbell. It's also a live streaming video. When someone rings your doorbell, you'll immediately get notified via your phone and you can check who it is. You'll also get notified if the camera detects motion or hears the noise. It's a great thing to have to keep you safe as well as your deliveries.
This product was recommended by Louis Wood from DefendItYourself.com
I have tried most of the z-wave smart locks on the market and the Yale works better than the rest. Minimalist design with longer battery life than competitors makes the Yale smart lock the winner for your home!
This product was recommended by Rupert Pople from YourSmartHomeGuide
The Nest Cam IQ is the most intelligent smart home security camera on the market. Superior AI allows the camera to identify individuals using face recognition technology. When provided with an unfamiliar face notifications inform you so you can make your property more secure.
This product was recommended by Liam Bates from Kaiterra
The Laser Egg 2+ is a smart air quality monitor that tells you instantly and accurately what is in the air so that you can make the right decisions to improve your environment. The device supports Apple HomeKit technology and soon, IFTTT, to safely and seamlessly work with your home's appliances–creating a connected ecosystems for a protected home.
This product was recommended by Aaron Bowman  from Bowman Realty Group
Great for turning a dumb home/apartment into a smart home on the cheap. Great for Alexa and Google home, can use it to turn off lights, TV, and other items you plugin.
This product was recommended by Darcy Cudmore from Kardian
This Pers device monitors SOS gestures, fall detection, heart rate, sleep apnea and a ton more for your loved ones (and yourself) all from an Alexa controlled desktop and contacts appropriate authorities automatically. The big differentiator is the patented non-contact health vital sign monitoring solution powered by radar technology.
This product was recommended by James Fleming from Vive Health
The Vive Precision smart scale tracks body fat, weight, muscle mass, body mass index and more. It uses Bioelectric Impedance Analysis technology with precision sensors all packed in a clean, futuristic, and contemporary look for your smart home.
This product was recommended by Doug Keller from Payless Power
The nest thermostat is a smart device that can learn the behaviors and temperature preferences of homeowners and adjust the climate accordingly. This device can even communicate with other smart appliances like the laundry machines to optimize their usage when demand for energy is low to ensure you greater savings. On top of that, these thermostats can be programmed to make adjustments while you are outside of the house using your phone to save even more. The device also provides an indicator notification when energy usage is at the most efficient levels and provides warnings when external temperatures can cause damage to your home through the likes of frozen pipes. For those hoping to save on energy, this is a great device to do just that.
This product was recommended by Kevin Leahy from The SpoutOff Rain Gutter System
Large rain gutter outlet (hole in gutter at top of downspout) that will not clog. Removable 1, 2 even 3-story downspout so you can check it in less than 30 seconds while standing safely down on the ground.
This product was recommended by Candice Stokes from Chefling
The Chefling app is the perfect Smart Home kitchen accessory. The AI-powered app can automate smart appliances simultaneously, and integrate with a wide variety of internet-connected devices. It offers a built-in cookbook and serves as a hub for all connected appliances. Allows you to take a picture of grocery receipts to create a digital pantry and get instant restock notifications. It also helps reduce food waste with expiration date alerts and customized recipes based on what needs to be used soonest. Allows Alexa and Google Home integration offer a hands-free cooking experience with voice-guided recipe instructions.
This product was recommended by Jesse Teske from YLighting
A smart ceiling fan where you can control the light and fan speed with your Amazon Alexa or Google Home. Why get up from bed or couch when you can say "Hey Google – Turn on the ceiling fan".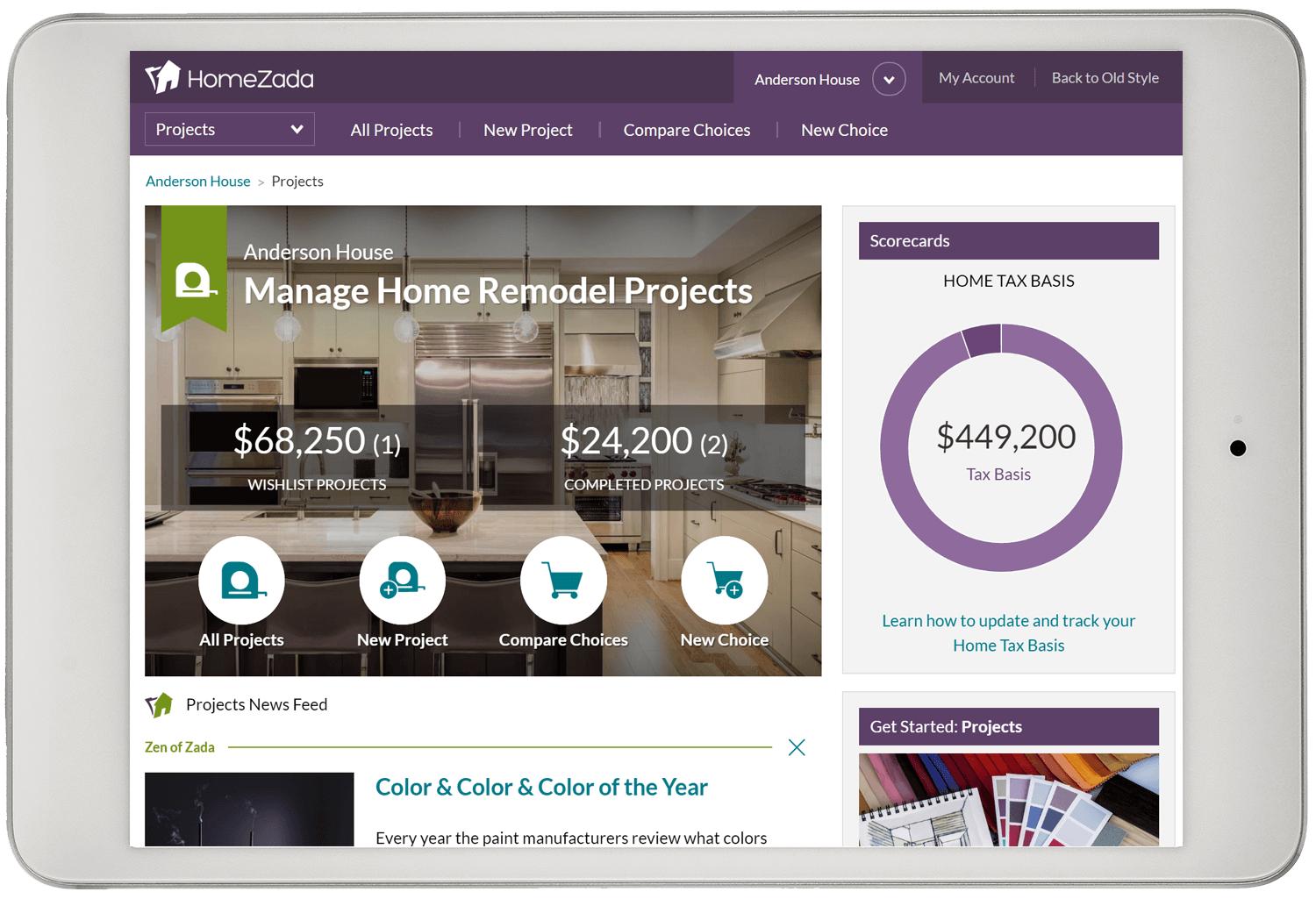 This product was recommended by John Bodrozic from HomeZada
HomeZada is an all-in-one suite of personal finance apps specific to managing your home. It includes a home inventory for insurance purposes, a home maintenance schedule to reduce energy and fix-it costs, all your home remodel projects, and managing all the finances of your home such as home value, mortgage, equity and total cost of ownership.
This post contains affiliate links. Affiliate disclosure: As an Amazon Associate, we may earn commissions from qualifying purchases from Amazon.com and other Amazon websites.