You know hiking? Those long walks in nature you take to get relaxed and in touch with nature. Be it alone, or accompanied, there is not a person alive today that does not need to get their mind cleared up every once in a while with one of those meditative treks.
Hiking is an activity that the doctor should prescribe more often. Seriously! There's no reason why anyone cannot engage in it. Next time you need to go take a hike, here are a couple of gadgets that smooth out the roughest part of the deal so you can devote all your time towards relaxation.
Who helped make this article possible?
This is the perfect gift for hikers who can appreciate the beauty of a hot cup of coffee or cocoa on the trail. This is probably the toughest travel mug you'll find and it will certainly handle whatever hike you take it on while keeping your drink as hot or cold as you like.
During every hike, there will definitely be low-light conditions. These shoe lights are great if you are planning to hike at wee hours to reach the peak by sunrise. It is weather-proof and can last up to 5 hours on its low setting.
These are definitely not your run-of-the-mill socks. These thick wool socks offer the ultimate foot protection against the elements thanks to their heavyweight, reinforced composition. FITS offers these ultra-durable socks in a breathable, mid-calf height to provide winter travelers and hikers the ultimate comfort and protection.
One great hiking accessory is the Ravean 12v C6 heated jacket system. It keeps people warm where they need it most, set to warm your back, chest, and pockets, featuring low, medium and high temperature controls – providing heat for up to six hours. The jacket is light and breathable, made of water-resistant material and is 100 percent machine washable. Its heats for up to six hours. Also, the jacket's power source also features a USB port for charging mobile devices up to three times a day to help the wearer stay connected.
Although it's one of the pricier gadgets, this Garmin watch is well worth the money. It comes with all maps downloaded, so you'll never get lost. It also provides plenty of other features such as activity training, heart rate monitoring, phone connection, and more. Plus, the battery lasts up to 12 days.
First Ascent Instant Coffee an instant coffee that tastes like the pour over at your local cafe. Can be made with hot or cold water. Roasted, brewed, produced and packaged in the mountains of Colorado.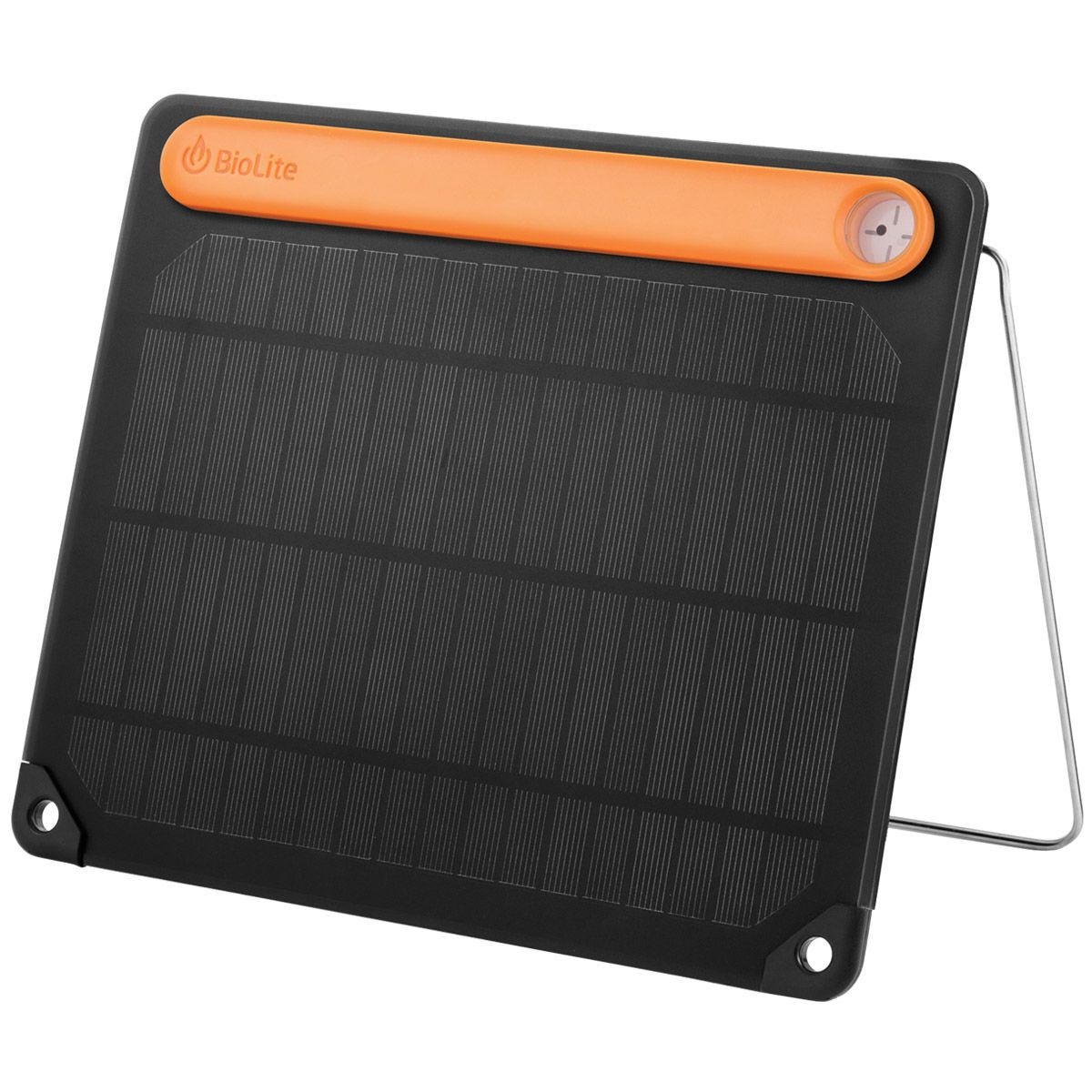 BioLite SolarPanel 5+ allows you to get the most out of the sun while out and about. Ultra-thin monocrystalline panel and unique software accumulate as much solar power as possible in relatively short time, efficiently and without overloading the system. The energy is then stored 2200mAh onboard battery and can charge devices such as phones, tablets and other BioLite gear when needed. Lightweight, portable and weather resistant, SolarPanel 5+ can be easily attached to any backpack to charge when hiking.
Sweden's Norrland Parka is the first winter coat with more than 20 built-in smart features: Wi-Fi, Powerbank, Gloves and much more! With 90/10 White Duck Down, using the highest quality and most expensive inner lining and an outer lining of synthetic insulation. Available in 4 styles
Regular power banks are great, but you're out of luck when the battery depletes. That's not the case with this one – it charges through the sun! This particular model has a high capacity, which is why it's fairly large. Light hikers might prefer a smaller solar power bank, but there are plenty to choose from.
There's no reason for a hiker not to have water treatment tablets or a filter in case of an emergency. This LifeStraw is portable, costs less than $10, and filters any water. Someone could survive three weeks or even longer without food, but only a few days without water!
For female hikers who are out for hours on end, this tool is a must-have. It's easier and safer, especially when doing your business in the wilderness. Nobody wants to accidentally squat into some poisonous plants.
This is a major life-saver on long hiking trips. Stay well-hydrated with the Corkcicle triple insulated water bottle. Fill it up with water and plenty of ice before heading out on a hike. The ice stay frozen for 12-plus-hours, allowing you to have cold water whenever needed!
Again, hydration is key during a hiking trip. You and your friends/family will be out and about all day and you need to make sure you're getting enough water. If you start to feel a little sluggish, pop one of these electrolyte tablets into your water bottle. They come in a ton of great flavors (like strawberry lemonade!), so you'll be sure to please everyone.
While you may not be using electronics a lot, it is still great to have a charger that doesn't require electricity.
Invented in 2010 to make a Mt Kilimanjaro trek easier, the Scrubba wash bag is the world's smallest washing machine and the ultimate travel and camping essential. This convenient, pocket-sized travel companion allows you to travel lighter and helps to save money, time and water. It's the modern take on the old fashioned washboard, but a lot easier, quicker and way more hygienic than a dirty hotel sink!
Now you can go hiking in any weather. 8K heat on demand apparel reaches temperatures of 122F in just 360 seconds and is the only heated jacket on earth that enables the wearer to be in complete control of their optimum temperature via a smartphone app. The collection harnesses ground-breaking Flexwarm® technology, a unique flexible heating system so thin (0.5mm), that it can be printed and layered directly onto fabric, this enables the collection to be ultra-lightweight, eliminating the need for additional bulky insulation materials, without compromising on warmth and ensuring body heat is retained.
This is the perfect gadget for those sun-filled adventures. It has a built-in solar panel so that you can attach to your backpack so it charges while you explore. It's lightweight and portable to provide you with an effortless glow throughout the night.
This post contains affiliate links. Affiliate disclosure: As an Amazon Associate, we may earn commissions from qualifying purchases from Amazon.com and other Amazon websites.