A sanctuary for yourself, your tranquility and peace of mind, and ultimately, the place you come to have a rest and relaxation, or at the very least a good sleep. Your house is all of these things and an important possession of yours that you can upgrade with some nice gadgets.
Fair warning, all of these gadgets can make your house significantly better. So much that by looking at this list you might end up buying almost all of them. You've been warned, now check them out.
StreamLabs® Smart Home Water Monitor an easy-to-install device that allows homeowners to monitor their water usage in real time and receive updates via a smart device app. This high-tech device uses sound waves to establish accurate flow data and tracks it over time, alerting the user of any irregularities in water use. At $199 suggested retail, it's a smart choice for homeowners wanting to save water, take control of water bills, and proactively monitor for potentially damaging leaks.
FIBARO launched their HomeKit-compatible Flood Sensor, and the company is still the first and only manufacturer to offer a HomeKit compatible solution like this one.
In addition to the Flood Sensor's HomeKit compatibility, the device is unique with gold feet attached to the bottom of the sensor that alerts the homeowner as soon as water hits them. The Flood Sensor sends push notifications to the user's smart phone, in addition to sounding an alarm directly from the device itself, to alert users that water or liquid has been detected.
The Flood Sensor also has a built-in temperature sensor so users will be able to distinguish if a room is too hot or humid, of if they're simply curious about the temperature in their bathroom.
Perfect for parents, new homeowners, gadget guys and more, iRobot's Roomba series will vacuum up the floor, keeping it clear of food crumbs, dirt, and animal hair. The latest series, Roomba i7+, can remember a home's floor plan and even empty its own bin! With Wi-Fi connectivity, the iRobot HOME App allows you to schedule and clean on the go, adjust cleaning settings, directly access customer support, and leverage voice control via other smart home favorites — Amazon Alexa and Google Assistant devices.
A water leak or flood (or even frozen pipes) can be devastating both emotionally and financially. The SimpleSENCE leak detector is your first line of defense for in-home leak and freeze protection by providing immediate notification to your alert list anytime, anywhere in the world. And because it's Wi-Fi operated, there is no need for a smart hub or additional equipment.
Many people drive away from their house and forget whether or not they closed the garage door. Not only will this device alert you on your smartphone when the garage door has been left open, it will show you on video. Plus. You can then close it with the touch of a button. Or you can open it for a delivery person or family member.
It's beautifully designed with natural marble that is always good for home decor. But also a tech gadget that can charge your wireless devices.
This alarm clock simulates the sun rising to help you slowly wake up. You can choose from five different wake-up sounds, or just let the light do all the work. It also comes with a 90-day money-back guarantee, so there's really nothing to lose.
When you're out of the house and you want to know what your dog is up to this is the gadget you need. This surveillance camera is made specifically for your pets. It has two-way video and audio components, so while you're watching them they can see you. It even dispenses treats!
You're most likely losing a ton of money each year on heating and cooling costs. With the ecobee4, you can save up to 23% annually on those costs. It basically pays for itself in less than 2 years. It has a sensor to tell you the exact temperature of a room and you can easily adjust from your phone wherever you are. It has a built-in Alexa, so you can simply ask the machine to change the temperature. It's easy to use and you'll love it.
Perfect for any home, BenQ's TH671ST gaming projector offers a larger-than-life gaming experience as a short throw projector that delivers ultra-smooth response with a low-input lag. While gaming on the big screen, you and your family can enjoy razor sharp images and clarity for the finest gaming and cinematic experience right in your living room. The projector also offers diverse custom viewing modes, including Sports Mode, Cinema Mode and Music Mode for different uses of the projector.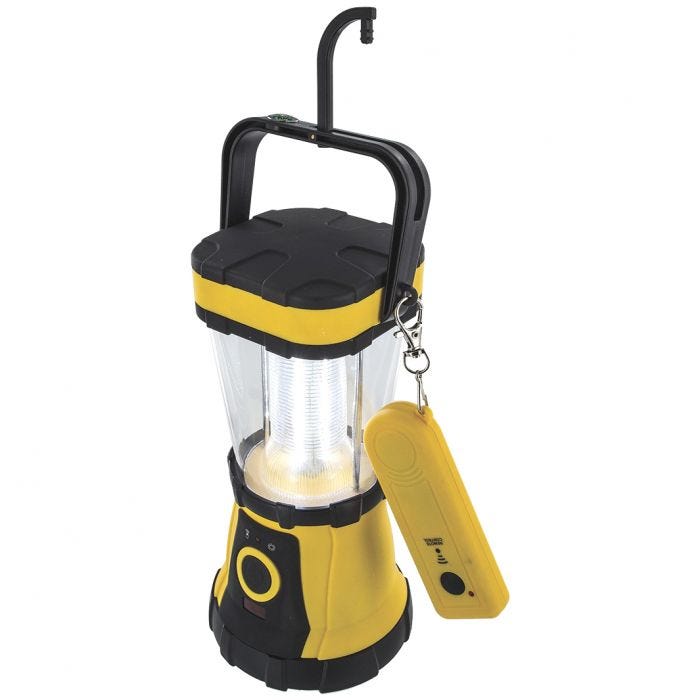 This large lantern can be a useful addition not only to your camping kit but also home emergency box. Robust and weatherproof, it has a rubberized finish for extra durability and durable folding handle with hanging hook and compass. It's easy to use and long-lasting. Powered by 3 D batteries, this camping lamp is a reliable source of light in case of emergency. Remote control with keyring attachment is another useful addition.
Great for tacos, burritos, and fajitas, this taco night must-have keeps up to 24 corn or flour tortillas fresh and warm. Easy to clean in the dishwasher, it has a stylish ceramic look and a durable melamine construction.
Fusion Gates are modern pet and baby safety gates engineered for security but designed as a work of art. They feature a patented interchangeable art screen system and a collection of beautiful screens ranging from trendy to traditional. You can choose the design that best illustrates your home's character! Fusion Gates allow for seamless integration and harmony into your home's décor so you can say goodbye to the unattractive pet and baby gates of the past! Choose your gate width (from 32"-74" plus extensions available), gate finish (black, satin nickel and white pearl) and screen design.
Contributors to this article
This post contains affiliate links. Affiliate disclosure: As an Amazon Associate, we may earn commissions from qualifying purchases from Amazon.com and other Amazon websites.