You don't have to break the bank to get luxury goods and gifts for people (or yourself).
Here are 26 luxury gifts you can get for under $200.
This product was recommended by Martin Stein from Fizzics DraftPour
Make canned and bottled beer into draft with the DraftPour, the personal and portable beer tap. It uses patented sonic technology to give beer a nitro-like pour but without the hassle of gas cartridges. Running off just two AA batteries (it can also be plugged in), the DraftPour converts natural carbonation into dense, compact micro-bubbles that improve the flavor, aroma and mouth-feel of any type of beer, and creates a rich, creamy head.
This product was recommended by Beverly Friedmann from ReviewingThis
French based company L'Occitane's Best of Collection features a perfect affordable luxury set thats perfect for mom (or any special lady in your life) that comes complete with a hand and foot cream, face wash, lavender bubble bath, and delicious almond shower oil and rich body cream to match. All natural soothing ingredients!
This product was recommended by Beverly Friedmann from ReviewingThis
Ole Henrikensen's Power Peel is like an at home luxury microdermabrasion system that you can use right from the comfort of your own home, in your pajamas or during a Netflix binge if desired. At under $100, you feel like you've just left a spa and your skin looks younger, radiant, fresh, and smooth.
This product was recommended by Beverly Friedmann from ReviewingThis
Philosophy's Amazing Grace Eau de Toilette Set is the perfect neutral gift set for a friend, family member, or your mom that is soft, clean, and feminine. This is the perfect starter set for someone special in your life who enjoys light fragrance, and while very luxurious, it doesn't break the bank.
This product was recommended by Beverly Friedmann from ReviewingThis
This luxury skincare gift comes with 7 different items, all which lack any harmful or toxic ingredients, and is perfect for a recipient on your list who loves clean beauty and cosmetics products. Included is a mask, serum, cleanser, eye cream, moisturizer, essence, and nutrient complex, and they all feel like fresh vitamins on the skin!
This product was recommended by Beverly Friedmann from ReviewingThis
Tatcha's Luminous Daily Skin Mist makes the perfect luxury gift for a friend or yourself and can be used as a primer, setting spray, or daily refresher for any skin type. It's perfect for even the most sensitive skin types and under $70, even though it contains real gold!
This product was recommended by Beverly Friedmann from ReviewingThis
For fans of skincare and cosmetics, Tatcha's Obento Box comes complete with a luminous daily face mist, a refreshing daily moisturizer for all skin types, a luxurious radiance boosting mask, and a silk based primer. As an added bonus, the company is vegan, cruelty-free, supports children's charities, and the entire set is under $100.
This product was recommended by Sarah Guffey from Viking Culinary
The Viking Cast Iron set is matte enamel coated—helping to resist chips or cracks while keeping the pieces low maintenance. The entire set is attractive enough to go straight from stove to serving table. The pieces are safe for use on the stove, the grill, and in the oven. The line consists of fry pans, Dutch ovens, and a casserole/braiser. One standout piece of the line is the versatile reversible grill/griddle which is perfect for meats, quesadillas, pancakes, and more.
This product was recommended by Ali Murphy from William Roam
William Roam is a luxury bath, skin, and hair company that has a variety of products and gift sets that help to give a spa experience from the comfort of your own home. The Roam Bath and Body Gift Set contains body lotion, shower gel, aloe soap, and exfoliating soap. The best part: the Roam Bath and Body Gift Set costs only $39.99.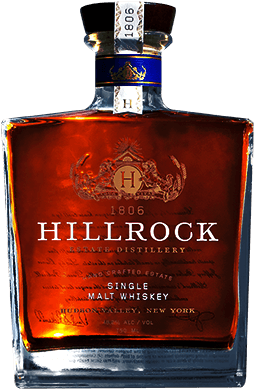 This product was recommended by Ashlee White  from Hillrock Distillery
Hillrock Estate Distillery is on a mission to produce the finest hand-crafted spirits using its onsite Malt House and three different Estate Grains. Hillrock Single Malt is handcrafted in small batches from naturally grown Hillrock barley, traditionally floor malted on-site in the first new Malthouse built at a USA distillery since Prohibition, fermented, small-batch pot distilled, aged and bottled at our Hudson Valley Estate. The award winning Field-to-Glass® whiskey exhibits the Estate's signature terroir of cinnamon and clove, layered with caramel and vanilla. Expressions smoked with imported Scottish peat exhibit a complex, lingering smokiness with notes of tobacco, leather and campfire.
Estate grown barley is traditionally smoked in our on-site Malthouse with imported peat from Scotland for approximately 12 hours prior to distillation, creating a uniquely delicate whiskey. Notes of crème brulee and shortbread with caramelized orange and heather on the nose open to a balanced and smooth palate faint with citrus notes, but rounded with toffee, dried fruit, cinnamon and clove. The very long and slightly dry finish has a delicate, smokiness which lingers in this bright, honey amber whiskey.
Single Malt Whiskey Price: $92 – $99
This product was recommended by Sophia Hong from Mask Moments
Who doesn't want salon quality facials right at home? Masking is the best anti-aging habit and doing so regularly will keep your face glowing.
This product was recommended by Jessica Armstrong from Glamping Hub
These glamping sites are under $200/night. From tree houses to yurts to tipis there are thousands of one-of-a-kind affordable options.
This product was recommended by Holy Grail Steak Co. from Holy Grail Steak Co.
Certified Akaushi perfectly blends the intense beefy flavor of Prime Angus with the succulence of Wagyu. This melt-in-your mouth steak is easy to cook at home and perfect for the steak lover with a sophisticated palate.
This product was recommended by Tony Konja from KegNBottle
"Born at the OB Noodle House in Ocean Beach, California!
On one side, you have good ol' whiskey – a bold, loud, and strong partner-in-crime who exudes confidence. On the other, we have peanut butter – a rich, smooth, and irresistible spread that's as dependable as they come for all your late night cravings. Little did you know, these two blend together quite phenomenally. In fact, they go together so well, they make PB&J jealous. It's nearly impossible to just have one of this delicious treat. But they have to warn you – a night with Skrewball is bound to get a little nutty."
This product was recommended by Magnus Lundstrom from Magnus Design Inc
Made in Wisconsin from three different American native species of wood – Maple, White Oak and Black Walnut – the cutting boards are exceptional for chopping, slicing and serving. Both the weight and shape have been carefully considered to allow for easy handling.
This product was recommended by Magnus Lundstrom from Magnus Design Inc
Magnus's beautifully designed Marble Mortar and Pestle is the perfect gift for chefs and those who love to cook.
This product was recommended by Marshawn K. Dickson from Lighter Tech
Arc lighters by Lighter Tech are the perfect gift or self-indulgence for the cigar aficionado or tech junkie. So, what makes an Arc Lighter so great? These sleek and stylish lighters are rechargeable (USB charger included), windproof, environmentally friendly, and affordable.
This product was recommended by Mugsy Jeans from Mugsy Jeans
Supreme comfort is the ultimate luxury – something that's often hard to find when it comes to men's denim. Mugsy Jeans are experts in stylish denim that keep you – the brand has developed its own proprietary denim blend that is so soft, breathable and flexible, you feel like you're wearing sweatpants. The best part is you won't break the bank with all washes retailing at $98.
This product was recommended by Iain Miller from Unique Ascent
The opportunity to visit and stand on a nautical summit far from anywhere in the real world.
This product was recommended by Jennifer Ortiz from Ambitionista Box
This is the perfect blend of products that make a women look good and feel good. It combines beauty and brains and makes a great gift for a career driven women that want to support other women owned brands and discover new amazing products.
This product was recommended by b-glowing  from b-Glowing
These silk pillow cases and eye masks are made to both protect your hair from kinks and breakage, and lock in moisture to preserve your skin! This is the extra step you were missing in your skin care and hair routine!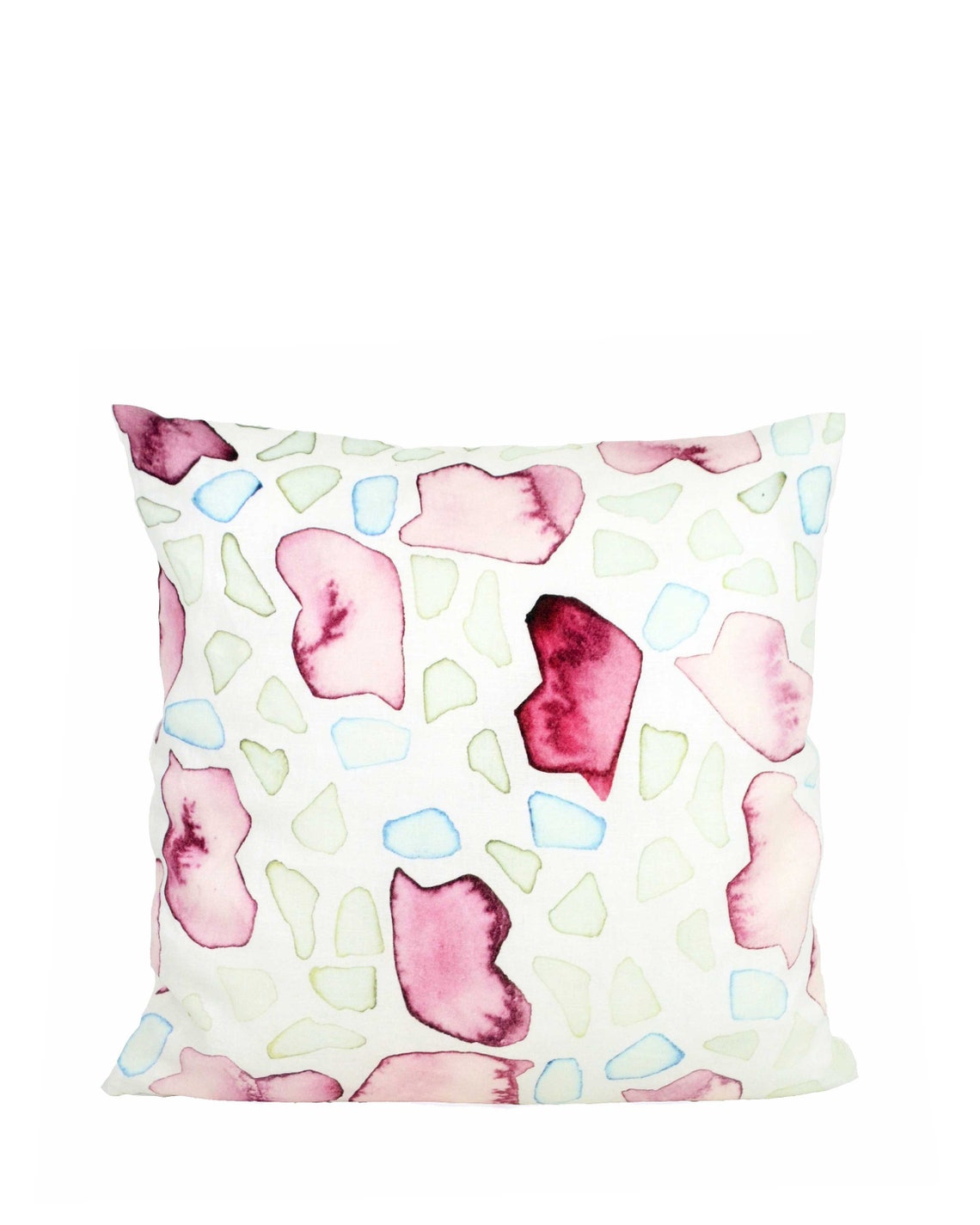 This product was recommended by Eva-Maria Ahlswede from EmAhls
These organic cushions make a wonderful gift for every decor lover. They work well with different home decor styles and make a beautiful home even more cozy. Their eco-friendly production makes them the perfect gift for a nature lover.
This product was recommended by Beverly Friedmann from ReviewingThis
Kiehl's Collection for a Cause is a soothing 4-piece skincare set suitable for all skin types that features a deep cleansing face wash, an herbal alcohol-free toner, a soothing aloe hydration mask, and a rich ultra facial cream. One of the best parts about this gift? It doesn't break your own bank but 100% of proceeds do go to supporting those in need of food and poverty alleviation efforts.
This product was recommended by Noreen Fahad from My Lifestyle Stores
Replenish your jewelry collection with this modest and beautiful Genuine Silver Charms Bangle with Pave Clear CZ Snap Clasp. It's a perfect gift for your wife / girlfriend.
This product was recommended by Donna Chambers from SensaCalm
Weighted blankets are the newest trend in stress relief and have become an essential accessory for anyone struggling with anxiety or insomnia. According to The Washington Post, the weighted blanket was the "gift to get" this year. Using deep-touch therapy, weighted blankets stimulate certain pressure points on the body, which can release serotonin and improve sleep and mood. In fact, weighted blankets have shown positive effects on adults suffering from insomnia, anxiety, Fibromyalgia, Alzheimer's, and Restless Leg syndrome. All of SensaCalm's products are hand sewn in the United States, machine washable, and dryer safe.
This product was recommended by Stephanie Alcantara from Colangelo & Partners
This calvados – with its finely-balanced flavors of apple, vanilla, honey, caramel and toasted almonds – is the perfect gift for any Francophile or spirits enthusiast.
This post contains affiliate links. Affiliate disclosure: As an Amazon Associate, we may earn commissions from qualifying purchases from Amazon.com and other Amazon websites.