This article showcases our top picks for the
Best Quiz Games
. We reached out to industry leaders and experts who have contributed the suggestions within this article (they have been credited for their contributions below). We are keen to hear your feedback on all of our content and our comment section is a moderated space to express your thoughts and feelings related (or not) to this article 
This list is in no particular order.
This product was recommended by Niamh Jordan from Which Watch Next
This quiz game is brilliant for music lovers. It is a great way to relive the top hits from the 80s, 90s, and 00s. It's a great game for adults and also teens (who know their older music). Millennials would especially love this game as MTV was huge when they were growing up. This game is basically like Music Charades. You'll definitely need to know your music in order to win. It's an easy game to learn how to play. Plus it's fast and fun. This game needs at least 4 players to play. However, it's a great game for larger groups too.
---
This product was recommended by Scott Hasting from BetWorthy LLC
Who doesn't love Harry Potter? So for the Potterheads, this is the perfect quiz game for you. The first thing to do is to choose your Hogwart's House as it will be the basis for the quiz questions. Each player then draws a card and tries to answer the question about the Harry Potter movies. What I love about this is that it ha a lot of questions so you'll be spending a lot of time before you can finish all of these questions.
---
This product was recommended by Craig Miller from Academia Labs LLC
This is a fun trivia game where kids and parents can go against each other. The best thing is that you can wager anything on this quiz, be it household chores or even allowances. Since Kids and Parents have different ages already, hence the different worlds, each has a different set of trivia questions. The game itself involves puzzles and interactive board games that both can enjoy. Hence, this is a game that will bring family members closer to each other.
---
This product was recommended by Olivia Tan from CocoFax
I suggest this game because it features a game show style unlike anything else on the quiz games market. It includes a real host that asks you questions live at certain times of the day. Those who answer correctly proceed while those who answer incorrectly are eliminated. The people left at the end split real, actual prize money. You won't be able to quit your job to play HQ Trivia, but winning feels pretty good when it pays for a meal or two.
---
This product was recommended by Matt Perry from BuyMoldavite
Now who wouldn't love a guessing game involving brand logos? My family and I love this game as we get to learn about the different brands of businesses that survived and failed through the years. I love that I get to share things that I know about these brands with my family and have an enjoyable time while doing so. This game also improves our vocabulary, spelling, and memory so this is a worthwhile game to do with your family.
---
This product was recommended by Alina Clark from CocoDoc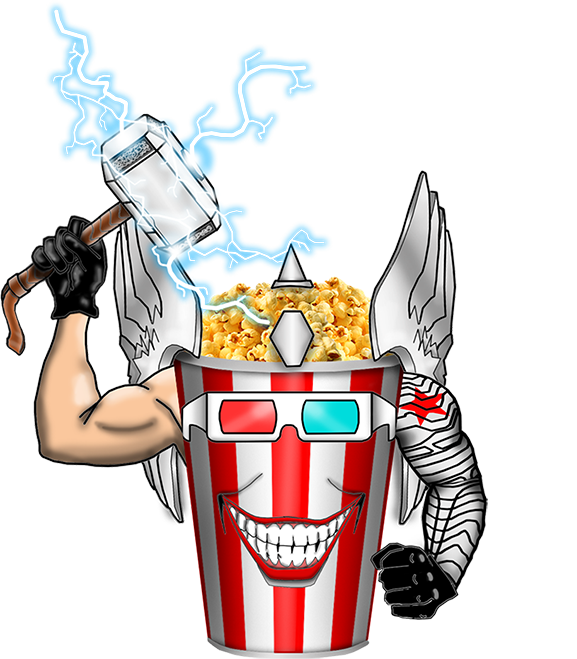 I've been playing Popcorn Trivia for more than six months now, and I simply can't seem to have enough of the game. It's thrilling and challenging at the same time. Most quiz games tend to go general with the content, but not Popcorn trivia. In fact, wouldn't recommend this game to anyone who's not a cinephile. Given that the questions are all related to movies, there's a likelihood that the general quiz player will find them difficult. Truth be told, the difficulty levels can get quite high, but that's the thrill of the game. The saving grace, in this regard, is that each correct answer gives you popcorns, which can be redeemed for premium question packs or answers.
---
This product was recommended by Emily Appelbaum from Family Destinations Guide
This is a game that me and my family loves to play_. The game is very easy as each person only need to answer questions being asked and if it's on the checklist, you check it off and they will get a point chip if they are wrong._ In this game, having a lot of points will not bring you luck because that means you always get the wrong answers. Questions also varies from different topics ranging from geography like "What cities are in this country?" or showbiz like "Name actors who are in this movie" and so on. The winner will be the one with the least amount of point chipped at the end of the game. /I also find this very educational too, especially because they have categories just for kids/. It's very fun.
---
This product was recommended by Daniela Sawyer from FindPeopleFast
It is an official game which you can have for yourself now. It holds around 3400 questions with different levels that you can pass out by testing your IQ and improving your IQ. You have lifelines if you get stuck, like the same official game watch on tv. 50:50, phone a frigid, audience poll. It's fun yet useful.
---
This product was recommended by Daniela Sawyer from FindPeopleFast
It's a single-play mode game with questions relating to family-friendly movies. You'll have around 100 questions with simple levels to pass on. Fire tv is included, so you have fun with your friends or family's IQ.
---
This product was recommended by Farhan Advani from Buy Here Pay Here
Brain Test is an addictive, tricky puzzle game with a series of brain teasers that will challenge your mind. Different riddles and tests might break the norm to bring you something new! You can have fun playing this free IQ test alongside friends or on solo adventures for hours. Brain Test is the best choice!
---
This product was recommended by Nicolas Holand from GooseSmurfs
This is best for both adults and kids, this means it can be played by the whole family. It's a trivia game about songs where the first player states a line of a song then the next player should sing the next lyric after it. This is fun to play during events or any type of occasion and it is very easy too.
---
This product was recommended by Nahyun Barbuto from Lifting Motherhood
The best quiz game I love is "Can you name 5?". The reasons why this game is awesome is because you only need 2 people for this game but can also be played in a large group of people! It's also a great ice breaker for an awkward group of people or even two people on a date. This game is also a perfect way to bring the teens back into the family setting and off of their phones and tablets.
---
This product was recommended by Stephen Curry from CocoSign
This best quiz game, Quiz Master Totally Trivia by Goliath is mainly suitable for part-time puzzlers and trivia buddies. Being a comprehensive collection of 900 questions covering all the crucial aspects of GK. Also, this game consists of past & present, rock & pop, fun & games, Science & Nature, and People & Place-related quizzes. Also, the quiz master totally trivia contents 1 die, 150 cards with 900 questions, and full-fledged instructions. It can easily be played with a few or a large group.
---
This product was recommended by Jake Smith from Absolute Reg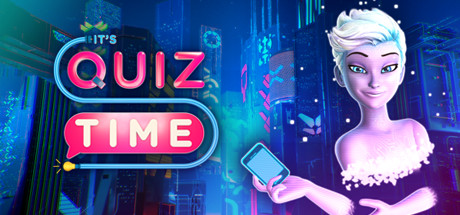 It's Quiz Time is great fun both alone and with friends. It offers tons of variety with assorted game modes and thousands of categories, and you can play with seven other friends using your phones. Perfect for all ages and with built-in social features, It's Quiz Time is the ultimate party game!
---
This product was recommended by Siddhesh Jain from Solution Tales
I'm not a very knowledgeable person when it comes to trivia games involving dates or people of history. I am however a very visual person. So when it comes to quiz games, I like to use the strengths I have. Color Brain is a fun, interactive way to use your memory and experiences but is not a tricky game that will make you feel less intelligent. This game gives you an item and you have to guess what color it is. This could be something easy like the McDonalds logo, or something even tougher like the color of a cracker jack box. Not everyone will know the answer, but it gets you thinking about everything you have ever seen before. Because of its simplicity, kids can also play. You earn points by another player saying the wrong answer, so you're not encouraged to just shout out the first thing that comes to mind. This is a fabulous game for all ages and will not make anyone feel left out. It is a must buy!
---
This product was recommended by Nikki Webster from Brit on the Move
What house is complete without Wheel of Fortune? A favorite all over the world and a game all know how to play. Invite over your friends and off you go competing! Just like the TV version Spin the wheel, buy a vowel, and get to guessing!
---
This product was recommended by Yuuna Morishita from The Japanese Way
That's an amazing quiz game! It's a nice combination between challenge and fun. You will feel like you're being tested but enjoying it. Also, playing this game tests if you're a real Harry Potter fan. You and your family and/or friends will create great memories when playing the cads.
---
This product was recommended by Sandra S. from Absolute Doha
Amazing group game, this game is just the right game when you decide to have a trivia night with friends. The rules are simple, play in groups and give the top answer and for once. I always hear Steve Harvey's voice in my head when playing this game saying: the answer has already existed on the board!! I really love this game and highly recommended.
---
This post contains affiliate links. Affiliate disclosure: As an Amazon Associate, we may earn commissions from qualifying purchases from Amazon.com and other Amazon websites.