This article showcases our top picks for the
Best Nintendo Switch Lite Games
. We reached out to industry leaders and experts who have contributed the suggestions within this article (they have been credited for their contributions below). We are keen to hear your feedback on all of our content and our comment section is a moderated space to express your thoughts and feelings related (or not) to this article 
This list is in no particular order.
This product was recommended by Andreas Grant from Networks Hardware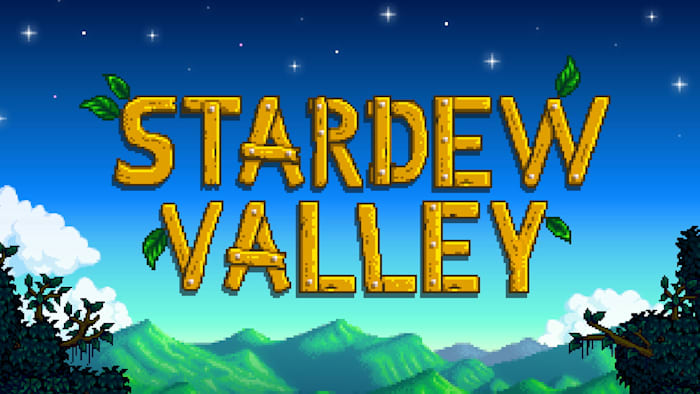 The moment I started playing Stardew Valley on my desktop back in 2017, I knew I needed a portable version of this game. It's like the Nintendo Switch Lite was made for Stardew Valley. I have played all the simulation role-playing games out there and this one really checks all the boxes. The graphics can seem a bit Dos game like at first but you start appreciating it after playing the game for about an hour. There is so much to explore and do that you can spend hours without getting bored.
---
This product was recommended by Patrick Sinclair from All Home Robotics
For me, it has to be Metroid Dread. This was the franchise that made its return and took everyone by storm for being a very worthy return to the world of Metroid. It contains everything you've come to love and expect from the founder of Metroidvania titles, with large sprawling levels rife with backtracking and upgrades. It even won the award for Best Action Game in the Game Awards last year, so you know this is nothing to miss out on.
---
This product was recommended by Rei Garnet from Bunnyhorde
There's nothing I could say about how amazing this game is that hasn't already been said. This is one of the most enjoyable and rewarding casual games I've ever played. As a player, there are no expectations placed on you; simply enjoy the world that has been laid out in front of you. The controls are simple to grasp, and every detail in the game is exquisite. To me, it doesn't even feel like a game. Every day is a new adventure to look forward to. During the monotony of quarantine, it literally gives me a reason to get out of bed. With so much content in ACNH, each player is sure to have a one-of-a-kind experience. I adore it and will undoubtedly return to it.
---
This product was recommended by Michael Rose from Union Law Firm
Like my idol, Robin Williams, I grew up playing the Legend of Zelda and have owned and played every chapter and instalment in the franchise, so when it came to choosing the best, and my most played, Nintendo Switch Lite game there was only one choice. And that was, and is Breath of the Wild.
---
This product was recommended by Maria A. McDowell from EasySearchPeople
The best Nintendo Switch Lite game is Mario Kart 8 Deluxe. It is a racer with multiplayer racing and a single player mode. The gameplay is fun and exciting and keeps me wanting to play more. The graphics are crisp and the game is fast-paced. The levels are easy to learn and are a lot of fun! It is available on Amazon and is also available on the Nintendo Switch. I highly suggest buying this game and giving it a try!
---
This product was recommended by Emilia Flores from UKBadCreditLoans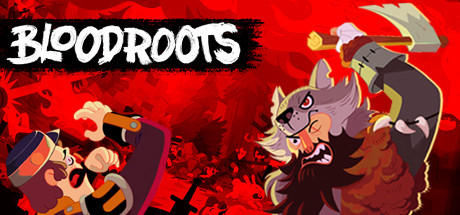 Bloodroots is a top-down, lightning-fast murder spree clearly descended from Hotline Miami. Instead of the glitzy grime of urban Florida, your carnage takes place across rustic, vaguely medieval fantasy/Weird West landscapes. Your weapons are more primitive, too. In fact, they usually break after just a few hits, and the combat rhythm revolves around quickly finding a replacement. Fortunately, you use not just axes and swords, but wagon wheels and harpoon guns, too. Each weapon has its own unique finisher. Using different weapons in different platforming situations forces you to think about more than just killing.
---
This product was recommended by Emilia Flores from UKBadCreditLoans

I suggest BioShock: The Collection because it brings together three of the most striking and politically charged single-player shooters of the last generation. The internet is crawling with thinkpieces with how these games explore extreme philosophies in otherworldly retro sci-fi locations. Take on lumbering Big Daddies in the libertarian underwater dystopia of Rapture in BioShock 1 and BioShock 2. Shoot crows from your hands as you escape the floating hypernationalist nightmare city of Columbia in BioShock: Infinite.
---
This product was recommended by Granger McCollough from Elite Patio Direct
I am a huge Star Wars fan, and even though this has just recently come out, the skywalker saga is one of my favorite games. I love paying it on my switch for a few hours before bed, simply for the nostalgia trip and the fun gameplay. It really is the perfect game for switch due to its mostly relaxed gameplay, so you don't need to be too wound up to play it. If you are a Star Wars fan, a LEGO fan, or just a fan of fun gaming experiences, then pick up this game you won't regret it.
---
This product was recommended by Jennifer Denehy from PeopleSearchFaster
It is a Nintendo Switch compatible game where the players use the blocks to build and perform adventures. This game nurtures creativity in kids. The players can construct amazing things and tackle the hurdles on their way while moving toward the next level.
---
This product was recommended by Emma Gordon from USSalvageYards
This game is a new take of the normal Pokémon series that we are familiar with. In this game you capture wild Pokémon and register them in Pokédex. It has a similarity to Capcom Monster Hunter series.
---
This product was recommended by Emma Gordon from USSalvageYards
This is a game where you start building up Portia. The goal of this game is simple, which is to build Portia and become the top builder. In this game you can see your character developing by interacting with other characters and exploring a new world.
---
This product was recommended by Brittany Mendez from Florida Panhandle
You can play this game with another person or by yourself and take on the many different challenges as you dash through unique courses that offer a flare of nostalgic flashbacks from playing Super Mario on Nintendo 64. There are different difficulty levels, several ways to become a high-scorer, and it's simply just so much fun.
---
This product was recommended by Jacquelyn Kennedy from PetDT
I'm a traditional, old-school gamer and I love vast vistas and ever-changing scenarios, and Hollow Knight provides both in abundance, as well as allowing the player to switch between a retro 2D mode and a new school fully formed 3D game. It's the perfect combination of the adventures of yesteryear and the quests of tomorrow. What more could a sword-swinging sorceress ever want or need from a game?
---
This product was recommended by Kimberly Silva from FindPeopleFirst
Whether you like the look of Fallout's rusty sci-fi or the high fantasy of the Elder Scrolls, the Outer Worlds has just as much to do with role-playing. Obsidian Entertainment is also made up of people who worked on Fallout. They're just reclaiming what they own. Become friends with people you'll remember for a long time, complete adventures on alien worlds, and see the funny and devastating results of capitalist society in a universe that has been colonized by corporate entities. In terms of how well it works, this is one of the bumpier Switch ports we've seen. But recent updates have made a big difference.
---
This product was recommended by Mike Baldicana from Kostex Garage Repair
The game is called Paw Patrol On A Roll. The game has been designed to be played on the go and it can be carried around anywhere. It is a unique game that has its own unique features. The children will have fun playing the game at the gym or in their car. This is because it is a very fun and engaging game that will teach them about teamwork and the importance of hard work. The game has many graphics, sound and animations that are vibrant and eye-catching. It is an enjoyable game for people of all ages from toddlers to teenagers.
---
This product was recommended by Phillip Villegas from Three Pedal Mafia
Play an almost infinite amount of side scrolling Super Mario courses whenever and whenever you want. Start with the 100+ built-in courses in the single-player Story Mode, a fresh Mario adventure that unlocks Super Mario Maker 2's creative possibilities. Break the rules by using a variety of elements, tools, and customization choices to design the side scrolling Super Mario courses of your dreams on your own or with a friend by passing a Joy Con controller.
---
This product was recommended by Chirag Dhawan from Incrementors
The standard board game gameplay has been supplemented with additional strategic features, such as dice that can only be used by specific characters. The game also includes all-new playing approaches, such as mini-games that enhance the usefulness of the Joy-Con controllers and new game modes that will excite your friends and family. The board game mechanics reverts to the old four-player format, with players alternately rolling dice and pulling over the game board in search of stars. You can also connect two Nintendo Switch systems to experience dynamic new game modes like the Toads Leisure Room mode. The combination of new modes and mini-games with the classic board game format makes for thrilling party fun whenever, wherever, and with whoever you choose!
---
This product was recommended by Krish M from Incrementors
To win Ravensburger's hugely popular family board game Labyrinth, you must find the shortest route through the labyrinth! The game is designed for 2-4 players aged 7 and above, to reach all of your treasures and targets as you move through the labyrinth. In the Labyrinth, Mario, Luigi, Donkey Kong, and a slew of other important characters from Nintendo's Super Mario games may be found. Find Them Before It's Too Late! Ideal for children's toys and board games.
---
This post contains affiliate links. Affiliate disclosure: As an Amazon Associate, we may earn commissions from qualifying purchases from Amazon.com and other Amazon websites.