Business travel, because business travels and you gotta go where the money is. When travels are not done precisely for pleasure little things that you wouldn't even notice during a vacation escapade are bound to drive you berserk. Such as a SIM card. If you are travelling abroad be sure to get a travel sim from Simify.
Fret not, the smart people have been on the job for a while and they have come up with some pretty amazing gadgets, especially ones aimed at making your business travel a pleasurable experience. Here are the best of them.
This product was recommended by Kevin Berchelmann from The Brazen Leader
There are never enough outlets for charging all of our "stuff." Airports are stingy, and hotels are only slowly adapting to the needs of today's travelers. This power strip and extension cord is compact, extends 5+ feet, and will make you instantly popular with those nearby in the airport terminal. Great for a hotel "base" setup, easily stores (in included bag) in my backpack.
This product was recommended by David Gdaniec from Brand Alignment
This water resistant, anti-theft, laptop backpack has a ton of helpful travel features. It has lay-flat laptop pocket for quick and easy TSA checkpoints, a quick access pocket for phones or other important items, as well as a secret pocket for cash and other valuables. It also comes with a compression pack for packing more items into less space and even a expansion zipper that increases its capacity 1.5 times its original size. With all these features, and many more, this back pack is ideal for frequent business travelers like myself.
This product was recommended by Ron Humes from Post Modern Marketing
You cannot have too much access to power. When traveling through airports, on airplanes, in cabs, hotels, and the like, there is not always time or resources to plug in your phones, tablets, computers, cameras and other digital gear. Portable power banks come in all shapes, sizes and price ranges these days and can quickly become one of your most popular and necessary tech gadgets.
This product was recommended by Elijah-Blue Vieau from Logojoy
This is a no-brainer for the travelling tech-savvy business person. Instead of your having your smartphone, laptop, and e-cigarette (ultra savvy) cables stuffed into a backpack pocket or bottom of a duffel bag, this is a streamlined alternative which keeps all your important cords in one place. The bag is even small enough to put into your larger luggage.
This product was recommended by Schuyler "Rocky" Reidel from Reidel Law Firm
The Bellroy Passport Sleeve is great for the international business professional. It protects your passport in premium leather and has slots for 2-4 credit cards, a slot for airline boarding passes and a built in mini pen for those pesky customs forms. I have used it extensively in my travels to keep my passport looking crisp and safe while I travel for meetings. Pro tip: You can easily add a money clip to the back side above the boarding pass slot to make it a fully functional international wallet!
This product was recommended by Paul John from VPNbasic
VPN makes the connection to public Wi-Fi safe. It protects the user`s privacy and data. This means that no random hacker on the same Wi-Fi network will be able to steal important business documents or other data from your device.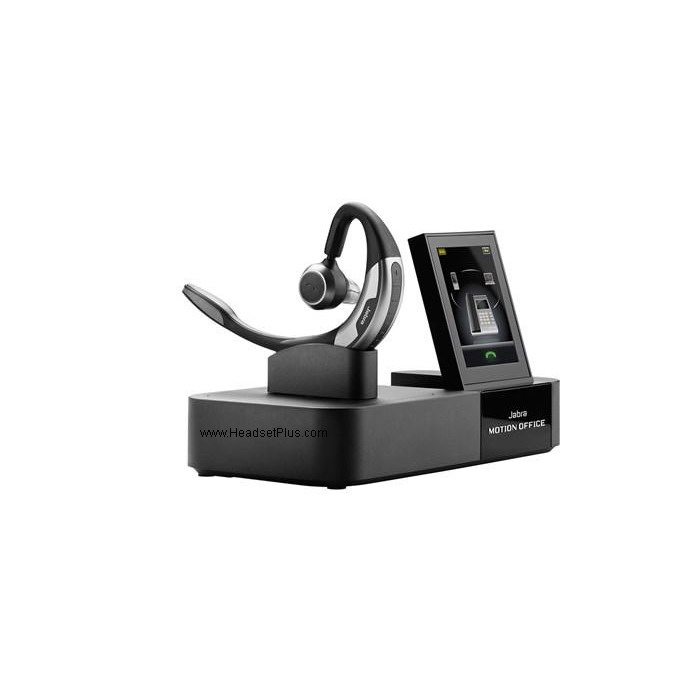 This product was recommended by Yungi Chu from https://headsetplus.com/
This is the "all purpose" office, PC and travel Bluetooth headset. The headset is compatible with your office desk phone, PC or laptop, and Cell phone. It's small enough you can take it with you on the road and flights. It comes with travel case and charging cable, perfect for the frequent business traveler.
This product was recommended by Elijah-Blue Vieau from Logojoy
If you're travelling internationally for business, relying on airport and coffee shop wi-fi can be shotty at best – especially when you have work to do. With up to 15 hours of battery life and a "Daypass" available for extra data (comes with 1GB free), you'll be glad to have this device handy. Bonus: can connect up to 5 devices.
This product was recommended by Dora Williams  from Sawyer Products
Sawyer's Micro Squeeze Filter provides access to safe drinking water no matter where you go. Smaller than most filters, it removes 99.999 percent of bacteria and protozoa found in fresh water and can be used with practically any water bottle. It lasts for up to 100,000 gallons and can be reused nearly indefinitely with no expensive cartridges to replace.
This product was recommended by Jacqueline Hugo from Hugomatica
Hoogo is a great app to have in the background for frequent travelers. If you have not yet experienced the pain of getting a cell bill for thousands of dollars from international travel, kudos for making it this far. However, just one time, it would be easy to forget to turn on Airplane mode for your iPhone or iPad for a quick trip. And many applications refresh in the background, so for that extra peace of mind, download Hoogo now, set it up once and then continue to travel with the knowledge that you have an extra check step in the process.
This product was recommended by Cindy Souza from Sienna
Featuring a lightweight and compact design, these "workhorse" devices quickly take the wrinkles out of fabrics — even many fabrics not traditionally suitable for traditional ironing, including silk, wool, polyester, nylon and velvet. Their extremely portable size makes them perfect not only for home use but for business travel as well. What's more, travelers will appreciate that they can be used to sanitize virtually every item or surface in their hotel room, killing 99.9% of all germs and bacteria.
This product was recommended by Brittney Usrey from Flygirl Box
Bobino Phone Holder offers safe support for your phone while charging. It hangs between the charger and the outlet; provides a safe platform for your (smart) phone, and allows winding of long cables. No need to charge your phone on the floor in the boarding area anymore!
This product was recommended by Marius Migles from Soulseeker
Surface Headphones are great for business travel and not only business, any kind of travel. If you're feeling stressed about a meeting or you are afraid of flying you can chill with some music. The headphones look great and are very comfortable. They are wireless and are packed with a lot of technology.
This product was recommended by Brittney Usrey from Flygirl Box
Bobino Bookmark Pen is a nicely shaped bookmark and pen in one. The combination of the slim design, handy clip and high quality pen refill makes it a perfect tool to bookmark any study journal, crossword or novel.
This product was recommended by Lynda Peralta from Fupping
Pocket Palette is the perfect accessory for the busy woman on the go. No need to carry a bulky makeup bag with you anymore.
Put a Pocket Palette in your purse, gym bag, travel bag, and have it handy whenever you need. A travel makeup kit that is about the size of a post-it note"
This product was recommended by Nomader from Nomader
The uniquely portable Nomader® Collapsible Water Bottle makes it easy to stay hydrated during business travel, eliminating the need for expensive, single-use plastic water bottles. Designed with a flexible BPA-free silicone body, the Nomader® can be rolled-up or collapsed flat to save on space, yet it's as comfortable to drink from as a hard-sided bottle.
This innovative, TSA-approved travel water bottle features a patented leakproof cap, an ergonomic carry strap, and a wide mouth for easy cleaning. As an added bonus, Nomader® bottles are backed by a lifetime warranty.
This product was recommended by Sam Morrison from Glacier Wellness
Business travel can take a toll on your personal care, so it's important to be prepared for those long trips. Disposable toothbrushes are a great way to stay fresh on the go, even when you don't have access to a bathroom. These don't require any rinsing and are small enough to fit in your pocket.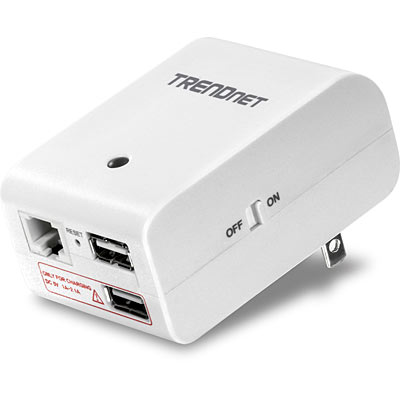 This product was recommended by Emily Chae from TRENDnet
Staying connected while traveling is very important, but not all hotels and resorts provide free Wi-Fi in each guest room. TRENDnet's N150 Wireless Travel Router (TEW-714TRU) allows you to turn your hotel's free wired connection into a wireless one, or share a wireless connection without a limit on the number of devices. Includes US, UK, and EU power plugs.
This product was recommended by Samuel David from Garment Steamer Review Blog
The Steamfast SF-717 is the perfect travel companion for people who just need a quick touch up but don't have enough space in their suitcase for a full sized iron
This product was recommended by Chris Reimer from Boosa Tech
Portable power is a MUST for the business traveler who needs to stay online. Carrying a Boosa power bank eliminates low battery anxiety and provides peace of mind for the connected businessperson.
This product was recommended by Keina Bowling from Stand Steady
This is a perfect portable standing desk for anyone on the go! It fits perfect in a suitcase or carry-on bag. It will convert any table into a standing desk in seconds!
This product was recommended by Chris Carney from abode
Iota is an all-in-one security system with a built-in HD camera and motion sensor designed to give customers the freedom and flexibility to build out and monitor their smart home their way. With iota's robust automation engine, CUE, users can set custom rules right from their smartphone to run their automation devices wherever and whenever, like adjusting a thermostat when they leave for the day or start to head home. iota is a crucial gadget for home owners, especially those traveling on business.
Iota can send a notification right to your mobile phone when a motion sensor is tripped, or there's been an instance of unauthorized access providing sense of ease and comfort while away on business. Additionally, abode offers customers the ability to activate on-demand professional monitoring with no long-term contract. Traveling for work over a long weekend or for a week? abode offers on-demand professional monitoring for 3-days or 7-days so that if something goes wrong while you're away and you're unable to access your phone, you're still covered.
This post contains affiliate links. Affiliate disclosure: As an Amazon Associate, we may earn commissions from qualifying purchases from Amazon.com and other Amazon websites.