The harshness of the photography business cannot be overstated. Sometimes you are on the outside waiting to get that just right shot of the sunset and the lake, but it's early noon! You'll have to wait a while on the outside until things finally line up.
Sometimes you gotta get to a gig across town to photograph some kids' party and your car just doesn't start up, off to public transportation carrying all your gear you go, may Jesus be with you.
If you could grant a wish to a photographer related to their profession it'll be: "make it easier". Luckily, that is just what these helpful gadgets for photographers are meant to do, check them out.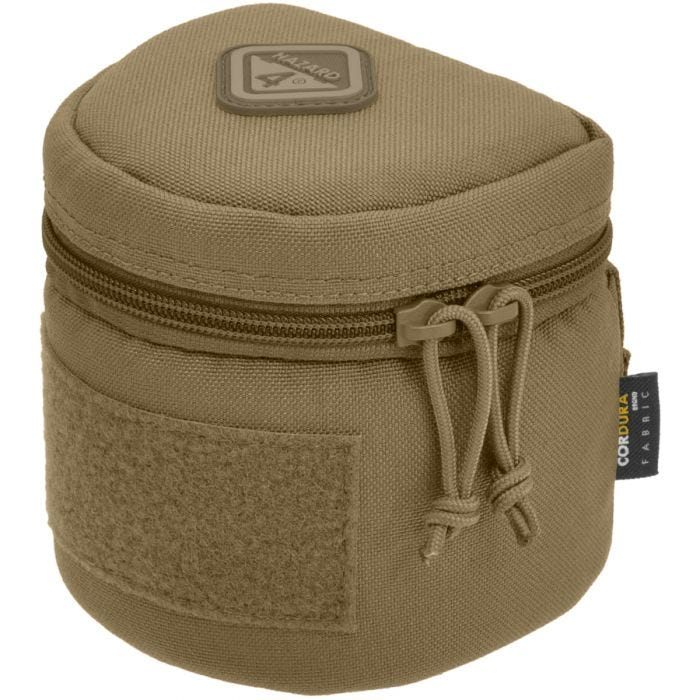 This heavily padded case fits one prime or wide-angle zoom lens, offering secure transit even in the harshest environments. Moreover, it has an internal flap-top pocket for storing of lens caps, wipes or filters, and wide loop area at the front for ID tags and badges. Made of water-resistant PU double coated Invista 1000D Cordura this case is built to last and can be easily attached to any modular-webbing vests, bags or rucksacks thanks to MOLLE webbing.
This charging station by Lidlife is going to save you a lot of fight with your significant other when you're taking up all the outlets in the house, charging up the batteries for your flashes, your cameras… because it allows you to charge everything all in one spot. It has about 12 different power outlets six USB ports. You don't have to run around the house looking and plugging everything up, just plug everything up and let it sit there overnight, and everything will be nicely charged in the morning. cool, right?
This lens will give you a unique edge when taking photos. They distort all the image and I love how they look. This one is for Canon cameras and can create unique looking photos. A great gadget and tool to have in your repertoire.
After you get this backpack you'll not look back to other cameras backpack. It has all the things you'll want from a backpack. Good quality, cheap and lots of space.
These lights are for stepping up your photo game. Getting certain colors in your photo can be hard but this light makes everything so much easier. They are cheap and adjustable and even if you don't use them often you can put them in your room to set up a mood.
Break away from the inconvenient camera bags with a lightweight, single-strap sling bag that allows the photographer phenomenal access to each compartment. The moveable padded dividers allow any photographer with any combination of lenses to sensibly fit snug and secure in the main compartment. Best used with hiking, but beware! Once you begin using a sling bag it can be very hard to go back to traditional camera bags.
While it doesn't have to be this camera strap, finding one that suits you and doesn't act as an ornamental advertisement is a game-changer. This strap in particular is comfortable, easily adjustable, and much more fashionable! It all comes down to preference, so if you're a part of the Canon clan and like to show it off then more power to you!
While this isn't a "must-have" for photographers, anyone keen on making video content would be wise to invest in a great camera-mounted microphone. There are many options out there, but none in my experience have been quite as versatile or consistent as the RODE.
Say goodbye to hazy pictures and scratched lenses. A great UV Filter is one of the most powerful weapons in a photographer's arsenal. Hoya has been a longstanding great in the lens filter scene and offers a wide array of diameters to pick from, ensuring that no lens gets left behind.
BenQ, a world-leading human technology solutions provider, designed a monitor that truly exceeds the photography industry's expectations, both in looks and capabilities. The SW271 not only shows extraordinary clarify of fine details thanks to 4K UHD, but also:
Uses the latest USB-C port to transmit video and data with only one cable
Implements the Palette Master element and a calibrator so users can tune and maintain color performance at the most optimal state
Enables users to view content side-by-side in different color spaces through GamutDuo
Lets users switch between Adobe RGB, sRGB and Black & White modes effortlessly with its hotkey puck
Comes with a detachable shading hood to combat screen glare
The Baby Shusher is a revolutionary new tool for parents using an ancient, but doctor-tested technique to help sooth your fussy baby. Uses a real human voice to lull your baby to sleep with a calming shush. Travel size with adjustable volume control make it an ideal companion for photographers during newborn photo sessions!
A prism opens up a world of creativity for photographers. Placing the prism in front of the lens adds unique compositional elements to photographs. Depending on the lighting scenario and the angle of the prism, photographers can create reflections or add colorful light flares.
With the AMIR for iPhone Lens, photographers can add wide angle, fisheye, and macro capabilities to their iPhone camera. These lenses are perfect for on-the-go photographers who don't always carry around their digital camera but want more features than the standard iPhone camera has to offer.
It features three new Pro lenses – the Pro Portrait Tele G4, Pro Fisheye G4, and Pro Cinema Wide G4. These lenses have the industry's best optics at the most competitive price points.
It's ideal for photographers, videographers, adventurers and storytellers who want to capture amazing angles quickly and easily with their smartphones.
Without the X-Rite ColorChecker Passport, you're relying upon your camera or photo-editing software to guess at proper white balance and color calibration. While the camera and software can often get you close, accuracy is everything in professional photography. By using the color checker before a shoot, you can custom white-balance your camera to any lighting condition and save a significant amount of time color grading in post production. Additionally, the Passport can be used to create custom color profiles that ensure perfect color and consistency between your images. No photographer should be without this gadget!
Available for major brands such as Nikon, Sony and Cannon. These covers are custom made for various makes and models of camera so you get a perfect fit every time. It protects your area from bumps, scratches and dust while allowing for easy access to all controls and a great grip to keep the accidental fall from happening. Available from Amazon, B&H and more.
This backpack is lightweight and versatile allowing for cushioned protection for your DSLR camera, a couple lenses, flash, GoPro, tablet and more. Best of all, it doubles as a regular backpack when your not an another photo outing.
If you use your DSLR to shoot video, you know you need a better microphone to capture audio than the built in mic your camera has. The Rode VideoMic Pro checks off a lot of the boxes you want to get great sound. It's a highly sensitive microphone that comes with a built in shock mount that isolates the mic from adding extra noise to your audio track. It runs on a 9V battery and has a cold shoe mount to easily attach it to the top of your DSLR and video cameras. best of all, it comes with a 10 year warranty from Rode because they stand behind their gear offering you piece of mind and security.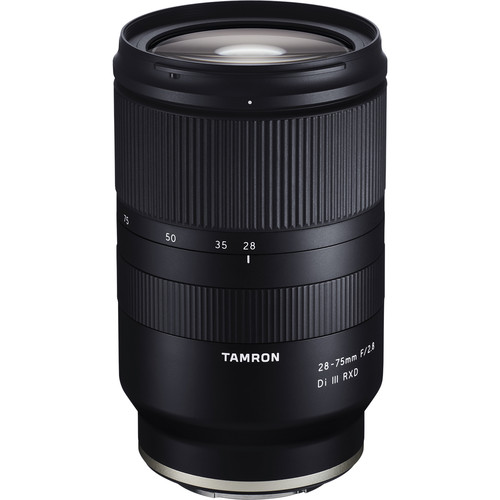 No photographer would turn down a new lens. They are literally extensions of our own eyeballs when capturing images and videos with your camera. The Tamron 28-75 MM F/2.8 RDX Lens is a great addition to your lens arsenal. It features a decent zoom range for various types of shooting including wide angle and portraiture. The lens is full-frame compatible so it will work on all sensor types (full-frame and cropped sensors). With a constant aperture of 2.8 you can have great depth of field control, even in low light shooting situations.
The latest evolution in DSLR camera technology is mirrorless camera bodies that allow light to pass directly from he lens to the image sensor. These areas tend be be lighter, much more compact and they can shoot better video. Panasonic has released the Lumix DMC-GX85 mirrorless micro camera that is an entry level mirrorless camera. This latest addition tot he Panasonic lineup will allow you to shoot 4K video at an affordable price. The camera works well in low light conditions and comes with image stabilization built in so if you're shooting hand held, you can maintain crisp, clear images and videos.
Contributors to this article
This post contains affiliate links. Affiliate disclosure: As an Amazon Associate, we may earn commissions from qualifying purchases from Amazon.com and other Amazon websites.