If you want to make your home bulletproof, it's not right to cut corners. So we have put together the 7 best cameras that are the most effective in recording intruders, and allowing convenient remote supervision of your home.
Whether it's a house or apartment, did you know July and August are the top months for burglaries according to the FBI? The reason is simple: that's when people are on vacation. But, there is an easy and inexpensive way to guard against home invasions: a DIY home security system, the no. 1 deterrent.
Connecting to your router and easy to install (some don't even need an internet connection), ALC Wireless has a range of smart-home compatible gadgets that instantly alert you on your phone whenever anyone even approaches your home, and let you talk to people as if you were right at home. ALC's free apps offer complete control, including arming and disarming. Best of all, there aren't any contracts of any kind and no monthly monitoring or storage fees.
The Canary All-In-One Indoor Camera is exactly what you have been looking for! Yes, that's true! The camera features 1080 pixels with a 147-degree lens view. You can connect it with the most efficient Alexa and can be linked to your smartphones. You will be amazed to know that the camera contains a built-in alarm system that is just perfect to scare intruders.
This wireless security camera does not disappoint you because of its easy setup. Its remote pan and variety of video storage options make it one of the best cameras available in the market. The camera lens rotation is limited when you mount it on the wall, but still, I like its free cloud storage and the feature of two-way talk.
The ZOSI 8CH Security Camera System HD-TVI camera system provides crystal clear 1080p video and boast a large 1 TB hard drive. You can view it from anywhere anytime with the mobile Zosi Smart App. It also supports customizable motion detection zone and alerts. It offers a 2 year warranty and a 60 days money back guarantee.
The company claims that if your device stops working within a year, they will replace the cameras with a new one. I have always recommended to purchase security cameras that are colored black. This gives the cameras a stealthier look especially at night. I highly recommend this Camera System the specs are great and the price is also very affordable.
The Ring Spotlight Security Camera has two strong batteries that can last you well over a month of charge. The video quality is also superb, day or night. Additionally, the camera of the Ring Spotlight works great plus is very responsive. I'd think that the Ring Spotlight security camera is more than perfect if you're looking for a home security camera that can let you see if someone is trying to break into your house or simply monitor your yard when you are or aren't at home.
Works with Amazon Alexa and Google Assistant to view camera footage using voice commands. Comes with seven days of free cloud storage to store camera footage. Multiple powering options including a rechargeable battery or plugging into a standard wall outlet.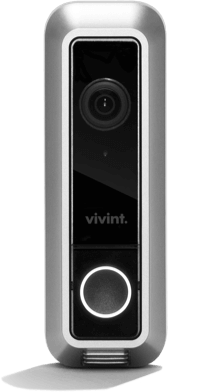 Vivint offers a number of different camera products including the Doorbell Camera, outdoor security camera, and indoor security camera which comes in a package installation. It's a great option for those wanting wireless security in and out of their home and the great thing is that it can even be managed from the Vivint Smart Home app on a smart phone.
Contributors to this article
This post contains affiliate links. Affiliate disclosure: As an Amazon Associate, we may earn commissions from qualifying purchases from Amazon.com and other Amazon websites.