This article showcases our top picks for the
Best Local Multiplayer Switch Games
. We reached out to industry leaders and experts who have contributed the suggestions within this article (they have been credited for their contributions below). We are keen to hear your feedback on all of our content and our comment section is a moderated space to express your thoughts and feelings related (or not) to this article 
This list is in no particular order.
This product was recommended by Ted Mosby from CamperAdvise
Snipperclips is a really imaginative and interesting multiplayer experience on Nintendo Switch, wherein you can switch between competitive and co-op modes. You and your teammates take control of pastel-colored shapes and snip cuttings off one another to create new shapes that fit into spaces and solve problems. Solving these riddles is a lot of fun and will almost certainly result in enthusiastic high-fives from teammates. Snipperclips, for me, is a decidedly co-op experience with a refreshing, if not particularly deep, competitive mode.
---
This product was recommended by Olivia Tan from CocoFax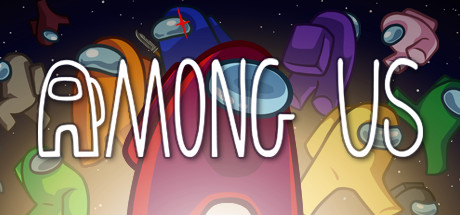 I suggest this game because the concept is simple: players are completing menial tasks to repair a badly damaged spaceship, but one or more players are secret imposter aliens sent to kill the crew. If the imposters, who will try to blend in as much as possible by pretending to complete tasks, manage to kill everyone else, they win, whereas the crew wins by completing every task on the list. Basically, if you're the imposter, your success will depend on how well you can lie to trick your friends, whereas crew members will need to win by throwing trust out the window and adopting a'me vs. the world' mentality early on . It's the perfect recipe for good-natured chaos, as loud accusations, nervous denials, and I knew it was you!s will fill the room as you play.
---
This product was recommended by Olivia Tan from CocoFax
The latest ghastly adventure from Mario's put-upon brother is tailor made for couch co-op and multiplayer. In the main campaign, Luigi's Mansion 3 has one player run through levels as the jumpy protagonist and the other the malleable Gooigi use his unique strengths to slip through gutters and slide through pipes to explore new areas. The formula allows both players to feel like they're contributing something different, and it's fun as hell shooting plumbers into each other. Then there's the online multiplayer ScareScraper mode, where you can gather a team of 8 players (2 per console) and progress through increasingly difficult tower floors. Finally, ScreamPark allows up to 8 players on a single console to face off in Mario Party-like mini-games. Needless to say, Luigi's Mansion 3 is a couch co-op dream.
---
This product was recommended by Eden Cheng from PeopleFinderFree
If you thought that soccer could only be played using feet then Rocket League is here to make you think twice. The Nintendo Switch is home to one of the most insane multiplayer sensations in gaming over the past few years, as it is a game that requires two teams of cars to push a massive ball toward the opponent's goals in an automotive thunderdome. As a result, Rocket League is a game that consists of crazy stunts, near misses and incredible adrenaline rushes. And while the game's concept is simple, it does take players some time to master, and as a result this makes each goal scored feel like a genuine achievement. And once you start playing online, the challenges become even more exciting and difficult, as you take on challengers of all skill levels.
---
This product was recommended by Jeff Mains from Champion Leadership Group LLC
This is ideal for creative groups that want to collaborate on the creation of unique environments, as well as for parents who want to play with their children in their favorite hobby. Minecraft is the computer game that has come to define a generation of young people. There are versions of it accessible for practically every platform, and it allows you to construct whatever your imagination can dream up. If you weren't already aware, Minecraft offers a fantastic multiplayer experience as well. You may play locally with up to four people via a split-screen and work together to create your planet from the ground up.
---
This product was recommended by David Scott from Top Reviews
In this fast-paced game, you can play with up to three other friends and unlock a large number of cooks. To get that high score, you'll need to communicate well with your teammates, which, in my experience, may lead to some amusing disputes. This game should be on your list if you're seeking the best local multiplayer Switch games.
---
This product was recommended by David Scott from Top Reviews
Like Overcooked 2, moving out involves a lot of mayhem, but instead of cooking, you'll be attempting to fit all of the major things from a house into a moving vehicle. Everyone will have to work together to get larger stuff onto the truck, hurling and breaking things along the way.
---
This product was recommended by David Scott from Top Reviews
By practically every criterion, Mario Kart 8 Deluxe is the best game in the series, including couch co-op. A four-player split-screen is still the best way to play this game. Definitely one of the best local multiplayer Switch games!
---
This product was recommended by Stephen Curry from CocoSign
Stardew Valley has been in your family for generations, passed down so many times that no one really knows how it got on the map in the first place. You've decided to take this town's farm by storm and become a big-time farmer yourself — but you have your work cut out for you. Explore, manage, build, and grow as you start with little more than a plot of land and an old run-down small house. Along the way, meet interesting characters and learn about their backgrounds as well as their secrets. Stardew Valley is a game significantly different from your typical RPG. You are free to move around, explore what lies beyond the boundaries of the map, and take care of your farm in any way you see fit. You can even merge towns!
---
This product was recommended by Harriet Chan from CocoFinder
You can play this game on any mode like online, TV, and Tablet. Fight with the players using creative techniques and win the match by travelling to the next level. Play this game either against a computer or with 2-4 players precisely. Win the battling space confidently, and you can play this game for up to 8 players.
---
This product was recommended by Jonathan Tian from Mobitrix
Animal Crossing: New Horizons is still getting new material and events. Also, new goods are frequently introduced, so there's always something fresh to get! Fans of Animal Crossing now play with their friends in local multiplayer on Switch. You can not only invite others to your island so they can capture bugs, view visitors, and explore your island, but you can even let them live on your island and play from your console with you. It's fantastic fun showing your pals your island!
---
This product was recommended by David Cheung from CoffeeFinesse
This game is the ultimate party game, hence the name. You choose one of the many fun Mario characters, and battle your friends in a series of minigames. The mini games are simple, fun, and there are hundreds of them!
---
This post contains affiliate links. Affiliate disclosure: As an Amazon Associate, we may earn commissions from qualifying purchases from Amazon.com and other Amazon websites.