Tech is everywhere today, ubiquitous and needed for day to day life, so your kids are going to get near it whether you like it or not. So, it is best to start them up early on this one.
Make sure you introduce your baby to the world of tech in the most appropriate manner with gadgets designed for their learning, not only of educational lessons but how to intuitively handle tech with their own hands so they don't have to play catch-up later. Here are the best, and most appropriate, gadgets for a baby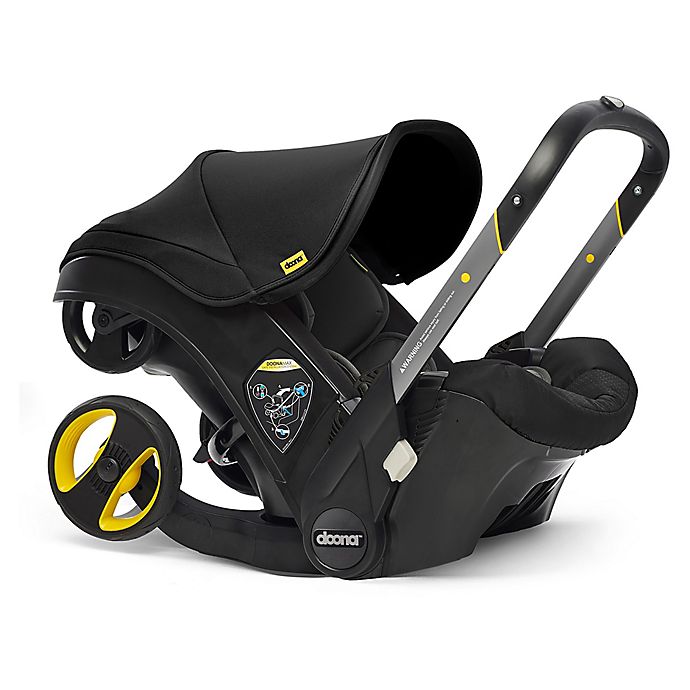 This product was recommended by Yoav Mazar (inventor of Doona) from Simple Parenting
Doona™ was designed to provide parents a safe and practical mobility solution for their baby, both in and outside of the car. It is the only car seat with a built in mobility system….with the touch of a button it goes from car seat to stroller and back. One piece of gear and you are ready to go with baby! Great for cars, cabs, ubers and even aircraft approved!
This product was recommended by Korie Connant from MOBY Wrap
MOBY 2-in-1 Baby Carrier + Hip Seat combines the support of a standard ergonomic baby carrier with the simple carrying assistance of a hip seat in one versatile, convenient baby wearing product covering infants to toddlers.
This product was recommended by Lisa Fox from Digital Addicts Blog
This is a lifesaver during the so-called "witching hour", perfect for calming a fussy baby. There are several different motions and soothing sounds that can all be controlled by an app on your phone.
This product was recommended by Alysa Kleinman from Smart Home Solver
Owlet baby monitor is a smart sock for your infant's foot. It lets you track your baby's breathing and heart rate and alerts you if they drop below safe levels. The Owlet app shows you specific data to give you peace of mind without having to sneak into your baby's room and wake them up.
This product was recommended by Baby Delight from Baby Delight
Ava the Elephant Singing Medicine Dispenser was designed to make medicine time easier for both you and your little one. Your child will love the adorable design of Ava, as well as the sweet, encouraging music. The ability to dispense medicine one-handed will make holding on to your baby and giving medicine at the same time quick and easy.
This product was recommended by Caleb Backe  from Maple Holistics
If you're tired of shushing your baby to sleep, this will be your new favorite gadget. Sometimes you have to do other things besides shushing your baby to sleep. You can use an app on your phone but that would mean you can't use your phone until your child is in a deep sleep. This shusher is easy to take on the go and it will be your new go-to.
This product was recommended by Caleb Backe  from Maple Holistics
To help your child sleep when you're sleeping, this light and sound machine is the perfect tool. It can be easily controlled by an app on your phone. You can set it to have a soft glow for when you want your little one to sleep or a gentle sound for when you want them to wake. It's great for teaching your little one how to sleep in their own room.
This post contains affiliate links. Affiliate disclosure: As an Amazon Associate, we may earn commissions from qualifying purchases from Amazon.com and other Amazon websites.